Manchester United's problems lie in attack
Published 07/30/2015, 1:40 PM EDT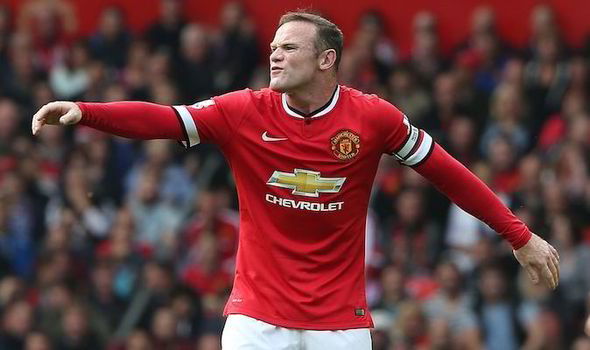 ---
---
The summer transfer window had not yet opened, but Louis van Gaal and Manchester United had already made their intentions clear, loud and wide, by signing the 21 year-old Memphis Depay from PSV Eindhoven. This turned out to be just the beginning of the new Manchester United transfer season with Matteo Darmian, Morgan Schneiderlin and Bastian Schweinsteiger being signed later in the transfer market. However, the team doesn't seem to look just yet complete, with strikers remaining a major concern among Manchester United fans.
ADVERTISEMENT
Article continues below this ad
We all remember Louis van Gaal last season claiming that his team lacks a 'reliable 20 goals striker', coming at a time when he had the likes of Robin van Persie and Radamel Falcao in his ranks. But now it seems to be captain Wayne Rooney who is the man Louis van Gaal is entrusting the responsibility to provide those goals. But, it may not be such an easy task for the Manchester United captain, with him being played out of position several times in the last 3 years. Rooney has gone from striker to a holding midfielder in recent times.
The sight of Rooney playing as a striker was supposed to be delightful, but the harsh reality is that, if Van Gaal makes Rooney his main man, with Wilson and Hernandez as his backup options,then Manchester United fans might well have to set aside their dreams of a title.
ADVERTISEMENT
Article continues below this ad
Here are some reasons why United's striking department needs improvement-
1. Strikers
Wayne Rooney and Javier Hernandez remain the only noticeable strikers in the Manchester United squad now. With Robin van Persie gone and James Wilson still quite young to expect anything substantial out of, the responsibility once again comes down to Wayne Rooney.
Rooney has played almost 3 seasons as a midfielder, either as a No. 10 or as a holding midfielder. So the move to shift him back to striker might take a toll on him and his performances in preseason reflect the same.
Despite Rooney being a versatile and World Class player, he lacks the spark and the threat he  once possessed. Playing him as a lone striker might well be a huge gamble as the player is not only unpredictable but has also been misfiring in recent times.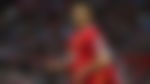 As for Javier Hernandez, his career has black-clouds already and if Louis van Gaal wants to make a go at the title, he will most certainly have to find a dynamic second-choice striker who can create havoc.
2. Creativity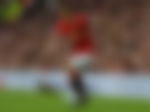 With the 'philosphy' Louis van Gaal prefers, the need for creativity increases. With Angel Di Maria likely to leave, Manchester United are left without much spark and pace in their creative department.The likes of Mata and Young are not the kind of players who can match the level of Angel Di Maria.
ADVERTISEMENT
Article continues below this ad
3. Louis van Gaal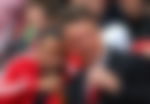 The track record set by Louis Van Gaal suggests that he sticks to what he believes in, the biggest example of which can be seen in his insistence to stick to the the 3-5-2 formation. Louis van Gaal is known for his ruthlessness and self-belief.
ADVERTISEMENT
Article continues below this ad
The current set-up contains 6 holding midfielders in the team. This will make it extremely difficult to make a good balanced and regular starting 11. Having too many players for one position may mean a player to be played out of position to accomodate the squad which will definitely hurt the team's balance.
The final conclusion shows a simple fact – Manchester United need another striker.