Manchester Utd: 10 Players the team should sign
Published 07/16/2015, 3:47 PM EDT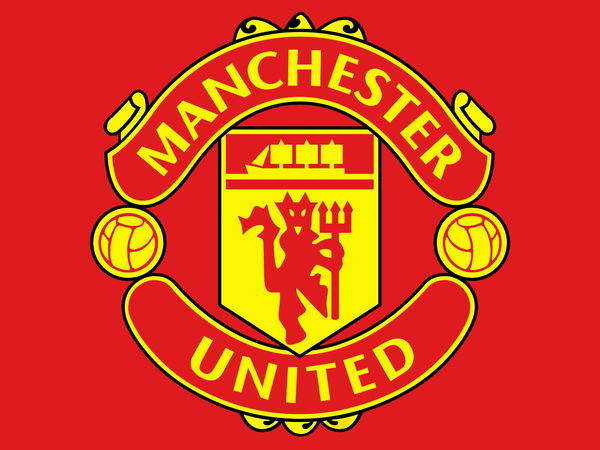 Considering the fact that after a lack lustre season Manchester United would like to be recognised as a powerful force both in Europe as well as in England. Louis van Gaal being the tactical maestro, it is for sure that he has a few aces up his sleeve in regard to the players he needs to sign to bolster the squad that hasn't been performing up to its potential after the resignation of Sir Alex Ferguson. This is the list of few players who can play a major role in the revival of the team back to its original best.
ADVERTISEMENT
Article continues below this ad
Ed Woodward would have his task cut out, owing to the fact that he would be the guy who has to take the responsibility of convincing players to join United at bargain prices owing to the huge debt of the Glazer family.
ADVERTISEMENT
Article continues below this ad
With Radamel Falcao not staying and van Persia not at his explosive best, LVG would surely want to strengthen the attack and he can surely depend upon Cavani to be the go to man in cases where goals are needed to be scored.after a great season with PSG winning four local trophies including the French league, where he formed a key part of the attack alongside Zlatan.
His performance was dismal in the Copa America where he failed to lead a spirited Uruguay side in the absence of star striker Suarez due to a ban, which may tend to falter the transfer talks a bit.
LVG has been scouting for Cavani for quite a while, the 55 million price tag may be a spot of concern.
Rated among the few best strikers in world football at this stage, Benzema has been involved in a formidable partnership along with Bale and Ronaldo at Madrid scoring almost 50 goals in the whole season.
This striker has the knack of being in the right place at the right time has resulted in many goals that he has scored over the years.
With Radamel Falcao unable to impress and van Persie not scoring enough goals, LVG would surely love to have a striker like Benzema to strengthen the forward line along with Wayne rooney.
United might have to face stiff competition from Arsenal who have been chasing the star striker for quite a while.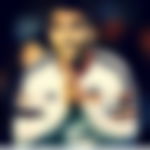 He has been in the news for the right reasons since he joined Valencia from Porto last season. The Argentinian has become an integral part of the Valencia defense and has also put up commendable performances in the Copa America.
In the need of a quality defender in his squad, LVG has always been an admirer of this guy. Considering the fact that Mats hummels has pledged to stay at Dortmund, the Otamendi transfer could pick up pace.
His gritty defending,good tackling ability makes him an asset for any defense. He is a crafty, hard working, work horse whose style of play complements LVG'S tactics pretty well
It would be interesting to see how fast he adapts to the English game.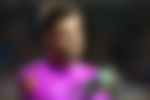 Speculation of Hugo coming to Old Trafford has been ripe in the wake of recent developments where De Gea seems certain to leave for Real Madrid and Victor Valdes not being completely fit. A lack of match practice thins his chances as a replacement for the Manchester United player of the year David De Gea, who was simply sublime in front of the goal throughout the last season.
The Tottenham shot stopper has been quite impressive since his move from French side Lyons and gas adapted to the fast paced English game pretty well
Being the tactician LVG is, it would be of no surprise if he picks up Hugo at a bargain price just in case De Gea leaves.
Involved in the costliest football transfer to date, if feels like a dream to watch the Welsh man play. Incredible ball control, great speed with the ball at his speed and who wouldn't admire those powerful long shots from outside the box which seem like tracer bullets which always tend to find the net like an iron block attracted to a magnet.
One among the fastest footballers on earth, Bale would be a perfect addition to the United midfield boasting the likes of newly signed Memphis Depay and Angel Di Maria. The mere imagination of Bale guarding the left flank and Memphis Depay controlling the right flank while Di Maria playing as the CAM is surreal
The Welsh man was at his finest when he was at White Hart Lane but his standards decreased at the Bernebeau because he was forced to play second fiddle to Cristiano Ronaldo which forced him to withdraw his natural attacking game.
The matter of concern would be the price, with the Glazers in a lot of debt the 117 million price seems out of reach.
Manchester United have been in a dire need of a good center back after the departure of Nemanja Vidic and keeping in mind the 3-5-2 formation LVG prefers to play, a quality CB who is as hard as a rock to penetrate is essential and Mats fits the bill perfectly!
He has led the Dortmund side to many laurels, he possesses a great understanding of the game, is very good at aerial duels and on his day has the ability to stop any attack single handedly. He would be a great addition to bolster the United defense. As Sir Alex once said "Attack may win you games, but defense wins you trophies".
In case United sign another quality defender like Ramos/ Otamendi, it would surely be an icing on the cake and the United defense will once again be rated among the best in the world
But, he has pledged to remain at Dortmund and it might be difficult to lure him to Old Trafford.
Arguably the most sought after player on the transfer market this season, many believe that Sir Alex selling Pogba at a very young age was an incorrect decision. After joining Juventus, Pogba has been sensational, controlling the midfield along with the likes of Pirlo and Vidal.
His ball control skills are exceptional and has the ability to make super fast counter attacking plays into the opponent box. His height also adds to his aerial prowess which makes him dangerous during set pieces.
Age is surely on his side and he's a talent every club would want to have among their ranks. Manchester United face tough competition from big clubs like Barcelona and Manchester City, but he could come to Old Trafford if they are willing to shell out big bucks for the young lad.
All in all,  a future star in the making!
The Chilean marksman has been on LVG's radar since he took over at United. A nagging knee injury forced the move to backfire last season but this time around in the wake of his recent performance in the UEFA Champions League and the Copa America, he's become a hot target Manchester United would love to acquire.
Plays like a fighter on the pitch, never backs down from any challenge and knows very well how to play when the game gets physical. His crazy antics off the field are a bit of concern but that isn't going to deter LVG's interest in the midfielder.
Considering the arrival of Memphis Depay and Angel Di Maria set to play more regularly this season, he would be a perfect add on to the attacking midfield options. Juventus signing Sami Khadeira for free may see them offload Vidal at the right price.
If people were to believe in miracles then this one would surely be one. Probably the greatest footballer of his Era, the Portuguese is surely worth acquiring. Having joined Real Madrid from Manchester United in 2008 where he had already been sensational, scoring goals at ease and also was a integral part of the Champions League triumph. He achieved a great lot of accolades and trophies at Old Trafford.
His big money transfer to Real Madrid, saw many Manchester United fans become Madrid fans just for the reason that Ronaldo had joined Madrid.
We would be at a loss of adjectives to describe this guy- strong, fast, powerful, hard working, ready to throw his heart out in every game makes him The best in world football.
He's achieved a lot at Madrid, overtaking club legend Raul as the leading goal scorer, winning many trophies including the La Decima. But it would involve a lot of money to get the star back to Old Trafford, a move United fans would be overjoyed with.
ADVERTISEMENT
Article continues below this ad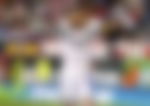 Rated among the best defenders in the world at this point of time, the Spaniard should be a prime target for LVG, considering his exploits both at the club and international stage where he has always proven his worth.
Manchester United have struggled defensively last season by having rather inexperienced defenders like Smalling and Brackett guarding the back line and couldn't match upto LVG'S style of play and ended up conceding more goals than expected.
ADVERTISEMENT
Article continues below this ad
He has held the helm of the Real Madrid defense for a long time now and is excellent with his defensive play, always fearless and never willing to give up. His attacking runs into the opposition half from the wide flanks also would lend more teeth to the attack, his aerial skills are an asset during set pieces.
With De Gea forcing a move to Madrid, Ramos' move to Old Trafford is surely on the cards.