Mandy Rose Possibly Suffers Facial Injury During Latest WWE NXT Tapings
Published 08/28/2021, 1:34 PM EDT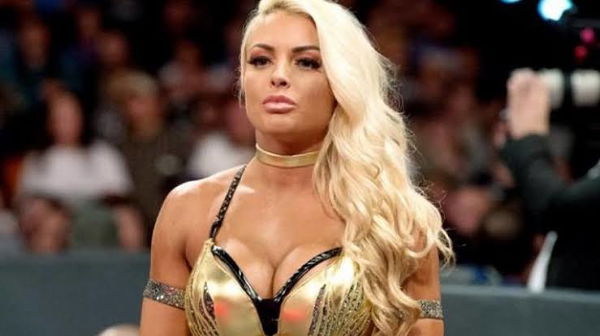 ---
---
Mandy Rose is one of those rare WWE Tough Enough contestants to have made it to the main roster. They have spotted her as a talent that is very good with presentation. To be successful in WWE, one needs more than being a good wrestler. A wrestler needs to be aspirational and connect to the crowd. Both these qualities well define Mandy Rose.
ADVERTISEMENT
Article continues below this ad
Her physique is dream-worthy and her work in the ring has improved over the years. Having had her stint on the main roster, they have drafted her to NXT. It seems she is on a recruiting spree, where she is looking for a team whom she can "help". In the recent taping of WWE NXT, reports state that Mandy was injured in a match and possibly has injured her face.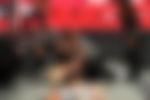 ADVERTISEMENT
Article continues below this ad
Is Mandy Rose really Injured?
If reports are to believe WWE is showcasing that Mandy Rose is shoot injured. However, this may well be a kayfabe injury. Mandy, ever since coming to NXT, has been on her own. We have seen her watching matches of other talents for a long time now. Mandy is being put in a role of power, whereby she can have a couple of new talents under her wing.
ADVERTISEMENT
Article continues below this ad
Her character always has relied on her looks. It seems NXT will highlight that factor. A few years ago, after winning a contest for being the most handsome man in WWE. Cody Rhodes took a narcissistic character. The character would always wear a mask to maintain his looks. A similar character is seemingly in the pipeline for Mandy.
Cody, while portraying his character, would try to protect his face. A similar role could be perfect for Mandy Rose. She has shown in the past that she can play the heel very well during her time with Paige. This will be a significant chance for Mandy to lead a faction.
ADVERTISEMENT
Article continues below this ad
She has been in WWE for a while and now would be a perfect time to play a lead heel character. Reports say the camera showed her hiding her face. This could be a sign that a self-obsessed character is on the horizon.