New ICC rules for Mankading and Spidercam
Published 07/06/2015, 3:34 PM EDT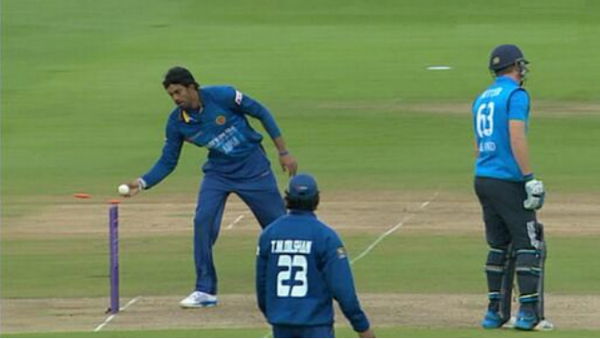 In an official announcement on its website, the International Cricket Council (ICC) stated that amendments made to the 'playing conditions' for Tests, One-Day Internationals and Twenty 20 Internationals shall now be valid from 8th July onwards and shall subsequently be applicable to the ongoing series between Bangladesh and South Africa.
ADVERTISEMENT
Article continues below this ad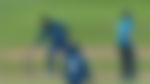 ADVERTISEMENT
Article continues below this ad
The statement is as follows:
'The bowler is permitted, before releasing the ball and provided he has not completed his usual delivery swing, to deliberately attempt to run out the non-striker.'
There have been many controversies in the history of the Gentleman's game and 'Mankading' is one of the never-ending issues the sport has been facing.
The name 'Mankaded' was attached with this dismissal way back in 1947, when Indian left-arm spinner Vinoo Mankad, in a Test against Australia, ran Bill Brown out at the non-striker's end for the second time in that tour. The media accused Mankad of cheating and claimed that he had acted against the spirit of the game.
A recent incident was in February 2012, when India's Ravi Ashwin had run out Sri Lanka's Lahiru Thirimanne for backing up too much before the ball was bowled. Virender Sehwag, who was standing in as captain in that game, consulted with the umpires and his teammates, and later withdrew his appeal.
https://www.youtube.com/watch?v=qsZTPrU4JjY
ADVERTISEMENT
Article continues below this ad
Contact with SpiderCam 
According to the latest amendments by the ICC, the on-field umpire can now take the help of the TV umpire to assist in detecting whether the ball has made contact contact with any part of SpiderCam – the camera, its apparatus or its cables above the playing area. This is applicable only to Tests, ODIs and T20 internationals, and not domestic tournaments.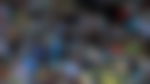 ADVERTISEMENT
Article continues below this ad
The law states that if a ball has struck the camera or any of its peripheral equipment, the ball shall be deemed to be a dead ball. The SpiderCam came under scrutiny when Steve Smith dropped a simple catch during a Test against India in January this year, as he complained that the camera used by host broadcaster Channel Nine was interfering with his line of sight.