Manny Pacquiao Children: Who Are They and What Are They Upto?
Published 08/16/2021, 1:07 AM EDT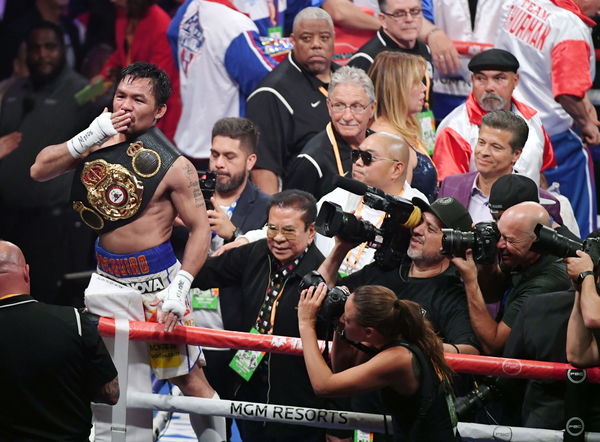 Manny Pacquiao is one of the richest men in the Philippines, all thanks to his prosperous boxing career. The Philippine senator has been a part of the biggest cards and events in boxing history. The biggest among them was his legendary matchup against Floyd Mayweather.
ADVERTISEMENT
Article continues below this ad
Manny Pacquiao got married to Jinkee Jamora in 1999. They have been married ever since and have had five kids, three sons and two daughters. Their children have the best education and opportunities, all thanks to their father.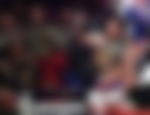 Manny Pacquiao's eldest son Emmanuel Jr Pacquiao:
ADVERTISEMENT
Article continues below this ad
Emmanuel Jr Pacquiao is the eldest son of Manny Pacquiao, born on February 6, 2001. The 20-year-old has decided to follow in his fathers' footsteps and looks to become a boxer. He is currently fighting as an amateur boxer.
His nickname is Jimuel, and he has modeled and acted in the past. Jimuel Pacquiao boasts an impressive following on YouTube and other social media platforms. He regularly posts videos updating fans on his car collection, daily life, and more.
He graduated from Brent International School, Manila. It is one of the country's top educational institutes and also one of the most expensive.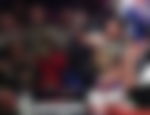 Manny Pacquiao's son Michael Stephen Pacquiao: 
Michael Stephen Pacquiao is the second son of Manny Pacquiao born on 13 December 2001. He is an established rapper and singer. He studied in the same school as his elder brother and looks to make a career in music.
Michael rose to fame when he collaborated with Michael Bars on a song dedicated to his father. He is currently twenty years old.
The song, aptly named 'PacMan' has garnered millions of views on YouTube. Speaking of views, Michael himself gets a lot of views on his YouTube channel and other social media platforms where he promotes his music.
Michael's former girlfriend was a Malaysian singer, Yazmin Aziz. They were together from 2018 to 2019.
Manny Pacquiao's daughter Mary Divine Grace Pacquiao:
Mary Divine Grace Pacquiao is the third kid of Manny Pacquiao born in 2006. She is still studying at Brent International and has her own YouTube channel which boasts more followers than both her brothers combined.
She uploads makeup routines and occasionally pranks her father in her videos. Mary has a very promising career in the social media world. At such a young age, she has already amassed a million subscribers.
ADVERTISEMENT
Article continues below this ad
Manny Pacquiao's daughter Queen Elizabeth Pacquiao:
Queen Elizabeth Pacquiao is the fourth child of Manny Pacquiao. She was born in December 2008. She resembles her sister Mary and people mistake the two to be twins. They also call her Queenie, which is her nickname.
Queenie is currently studying in middle school.
ADVERTISEMENT
Article continues below this ad
Manny Pacauiao's youngest son Israel Pacquiao:
Israel Pacquiao is the youngest son of Manny Pacquiao. He was born on April 27, 2015. Interesringly, Manny Pacquiao's fifth child is not even attending school yet.