Manoj Tiwary Blasts Selectors over his Exclusion from Duleep Trophy 2019-20 Squads
Published 08/07/2019, 3:59 AM EDT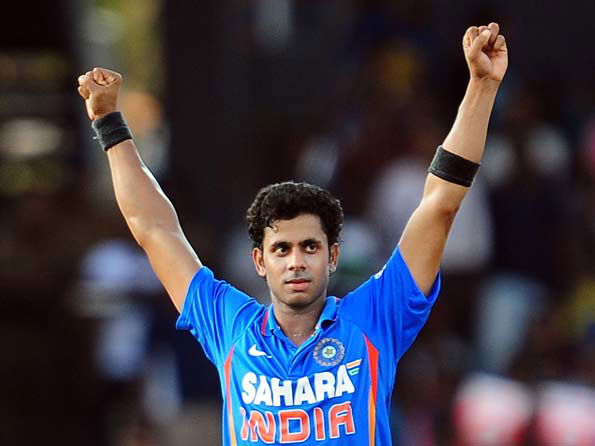 ---
---
Bengal opener, Manoj Tiwary lashed out on selectors after he was excluded from the Duleep squads that were announced on Monday.
ADVERTISEMENT
Article continues below this ad
The 33-year old took to twitter to express his disappointment.
He was seen questioning the selectors to clearly mention the "criteria" for selection.
"Since the Duleep trophy teams for the year 2018-2019 is out and I don't see my name featuring in any of them. I want to ask the selectors, wat is the criteria for a player like me to get selected again in Duleep trophy teams or Indian team ? If u guys can be kind enough 2 let me know," he tweeted.
"Then accordingly will plan before a new season. I see few players got picked in this Duleep trophy team by turning out 4 new teams last year which includes Sikkim, Arunachal, Nagaland etc. Is it quantity over quality? If that's the case then I would prefer going to those team and score tons of runs and then get picked."
He continued saying he had scored some quality runs in the season and yet not considered for selection, which had left him wondering why?
"Scored a double hundred against MP and a hundred against Punjab and both the teams had quality bowlers. I don't want to put up my stats but I would request you all to just go and have a look please.
"Clarity is something which players look for which is not there for me from last year and half. Last year I'm the only one in the history of Indian cricket to make a record in 50 overs tournaments at number 4 batting position. Scored at an average of 100 in both Vijay Hazare and also in Deodhar trophy. I demand a clarity."
Meanwhile Shubman Gill, Faiz Fazal and Priyank Pankchal are set to lead the India Blue, India Green and India Red sides respectively in the Duleep Trophy that will be played in Bangalore from August 17 to September 8.