Marat Safin – "Roger Federer Was Lucky"
Published 08/06/2019, 6:18 PM EDT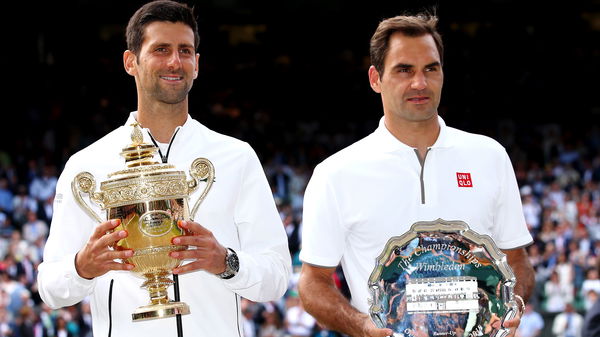 The former World Number one from Russia, Marat Safin expounded that Roger Federer has been fortunate to heap up his score of Grand Slams in his career, and in the near future World Number one, Novak Djokovic would eclipse his major title tally.
ADVERTISEMENT
Article continues below this ad
"I think Novak will overcome Roger," Marat Safin said."He has a lot of time left. He is 32 years old, isn't he? Everything is about circumstances but if he is healthy and he keeps playing this way, he will be able to perform until the 40 years of age. Federer was lucky: during his career, he has avoided big injuries."
Consolidating Safin's words, when Roger Federer began winning Grand Slams and he was on the path of utter dominance, at that time, Djokovic wasn't a 'fully-developed' tennis professional. He was nurturing himself to show up on big courts. The first 12 Grand Slam titles of Federer were pulled off before, Djokovic won his first Slam in Melbourne and tennis experts consider Federer's dominance period and before the advent of Djokovic, to be a 'weak era for tennis'.
ADVERTISEMENT
Article continues below this ad
Besides that, just considering the Grand Slam final matches of the Swiss, he has won three major finals against his arch-rival, Rafael Nadal (two Wimbledon and one Australian Open) and one major final against Novak Djokovic (US Open 2007). Whereas, Djokovic has won 13 out of his 16 Grand Slams by playing the final against the 'Big Four' of tennis.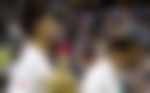 Against the tennis gods, Federer and Nadal, Djokovic holds a win-loss record of 8-5 in the major finals. Also, three of his major victories against Roger Federer were achieved on the favored surface of the Swiss, which is Wimbledon's turf. Not just at major finals, presently, the Serb is on a five-match winning streak against the Swiss wizard.
He is the only man to defeat both Federer and Nadal at Wimbledon and French Open and amongst the 'Big Four', who have been exchanging the World Number one ranking over the past 15 years, Djokovic is the only tennis player who has turned World Number one on all the three surfaces of tennis. 
When Djokovic began presiding over the men's tennis tour after his Australian Open 2011 victory, Federer could just win four Slams thereafter, and which includes his five-year-old Slam-less drought. 
Mulling over the topic of Djokovic overtaking Federer's Grand Slam record, the Serb turned 32 this May and he is amongst the fittest athletes in the world. His age factor and unparalleled fitness would palpably assist him to get closer to Federer's record unless the young contenders halt his pavement or Federer appends another Slam to his plethora of titles. 
Roger Federer winning his next Slam and consequently rising the upper edge of majors in men's tennis would certainly excite the maximum number of tennis followers all around the world, but let's face it, the Swiss going for his 21st Slam is a highly unlikely situation in the present era of tennis.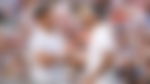 He will be turning 38 in a day, and last month he was in the closest vicinity to his 21st major crown. Although Djokovic is regarded as the greatest returner which tennis has ever had, during the Wimbledon 2019 final, Federer won more receiving points than Djokovic (79-64).
ADVERTISEMENT
Article continues below this ad
In that final encounter, Federer must have outnumbered the Serb in every possible stat, but Djokovic's phenomenal mental toughness withered away Federer's fantasy for his ninth Wimbledon title.
Taking into account, the other masterpiece of tennis, Rafael Nadal, he is presently sandwiched between his two legendary colleagues in the tally of Grand Slams. He definitely has another set of groundbreaking records on the ATP Tour. There numerous professionals on the circuit, who are Slam-less, but Rafa has drawn a dozen Slams from a single court.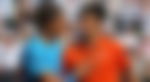 Rafa can be a threat to Djokovic, he might stop him from overtaking Federer's record, but in general, the Spaniard struggles to play his natural game on surfaces other than clay. Not just the surface, Nadal's tennis career has been plagued with injuries in the past, and that might take his tennis career downhill and which would, in turn, keep up Djokovic's reverie of being the greatest of all times. 
ADVERTISEMENT
Article continues below this ad
Djokovic might have gate-crashed into the most eminent rivalries of the sporting world, but it is difficult for the 'Fedfans' and 'Rafans' to assimilate the fact that Novak Djokovic is the real GOAT on the ATP Tour as he endeavors to flourish in the 'strong era of tennis'.