Marc Marquez Toying with Idea for an F1 Switch
Published 06/07/2018, 1:53 PM EDT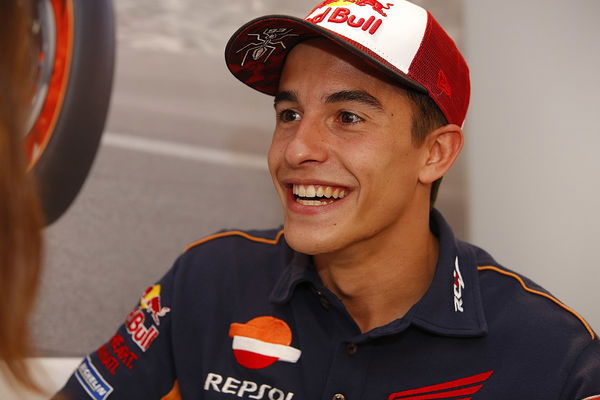 ---
---
Four-time MotoGP champion Marc Marquez has said that he is entertaining the idea of a switch to Formula 1 in the future. The Spaniard and his teammate Dani Pedrosa took part in a private Red Bull F1 test in Austria.
ADVERTISEMENT
Article continues below this ad
Marquez and Pedrosa got behind the wheel of a Toro Rosso-livered Red Bull RB8 to get their first taste of F1 machinery.
"It was always my dream to race the quickest cars in the world," Marquez said. "I had great respect for it ahead of today, and I didn't sleep well. In the end it was an unbelievable experience, and an absolute highlight of my career.
ADVERTISEMENT
Article continues below this ad
"There is a massive difference to MotoGP. The limited visibility was a great challenge, in particular, to begin with. You feel a lot more constricted in the cockpit. The braking distances and timing in turns is completely different.
"A Formula 1 car has much more downforce, of course, which made for a lot of fun in the part of the circuit with the most turns, in particular."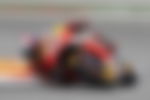 Marquez enjoyed the test so much that he did not rule out a switch from two to four wheels.
"My complete focus in the coming years will remain on MotoGP. I'm part of a fantastic team, and I feel fully motivated [but] who knows though, maybe Formula 1 will be a serious idea for me in a few years' time!"
ADVERTISEMENT
Article continues below this ad
Red Bull advisor Helmut Marko who supervised the test described Marquez as a "huge talent" and believes a switch could be possible.
"To put that kind of performance in within such a short time says everything about his huge talent," said the Austrian. "In the coming years he is going to break a lot more records in MotoGP.
"Maybe after that, Formula 1 will actually be a possibility. Up to now only a few exceptional talents, such as John Surtees, have managed to compete in both racing series. Marc also has what it takes. Today definitely wasn't the last time he will sit in a Formula 1 car."
ADVERTISEMENT
Article continues below this ad
Former F1 driver Mark Webber added: "As soon as he got into the cockpit, he was 100 per cent focused and delivered a top performance on the race track.
"Formula 1 and MotoGP are two completely different things. Marc made my job as an instructor very easy though. He always asked the right questions and improved lap by lap."