"Wouldn't Want Him to Stop with an Injury": Former Olympic Gold Medalist Opens Up Roger Federer's Retirement
Published 05/16/2021, 3:30 PM EDT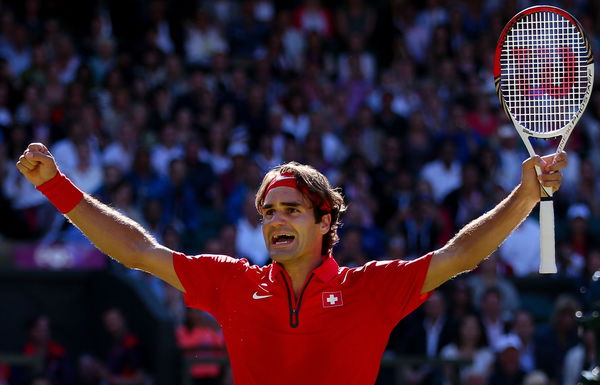 ---
---
Former Olympic Gold medalist Marc Rosset has shared his thoughts on the talk around the future of compatriot Roger Federer in tennis. The former Swiss tennis champion has said that the chatter around his retirement should stop as it's "so much better" to have him in the sport than seeing him settle into a life after tennis.
ADVERTISEMENT
Article continues below this ad
Rosset said when it comes to all-time greats like Boris Becker and Andre Agassi, nobody remembers their last matches, barring those who are obsessed with statistics.
Roger Federer's legend will persist long after he is gone, says Marc Rosset
ADVERTISEMENT
Article continues below this ad
All that the tennis fans remember the likes of Becker and Agassi by the monikers 'Boom-Boom' and the 'Kid From Las Vegas' respectively, Rosset said, adding that his countrymate and good friend will go down similarly as the legend of Federer will persist long after he has set down his racquet for good.
In an interview with a Swiss-French publication, the former Olympian said, "Do you remember Becker or Agassi's last game? Apart from absolute tennis fans or crazy people like me, everyone forgot about it. We only remember 'Boom-Boom' or the 'Kid From Las Vegas'."
He said that instead of speculating on his future, the tennis world should cherish and celebrate the champion while he is still around providing unbridled joy with his exploits on a tennis court.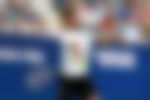 Federer should keep delighting fans with his tennis, says Rosset
Rosset, who also happens to be the tournament director of Geneva Open where Federer will make his maiden appearance this year before his much-anticipated comeback to Roland-Garros, said he would wish for the champion to play on, irrespective of where he is in the rankings.
He admitted he wouldn't mind it one bit if the champion were to drop further in the rankings and enlist to play a low-profile tournament just for the fun of staying involved in the game.
The former champion said, "So if it pleases Roger to be 20th in the world and to have fun by registering for a tournament in Turkey or elsewhere, so much the better."
However, Rosset said he wouldn't want the eight-time Wimbledon champion to bow out with an injury.
ADVERTISEMENT
Article continues below this ad
"I just wouldn't want him to stop with an injury, that would be hard," Rosset said.
(Quotes have been translated via Google)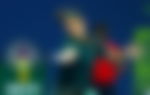 ADVERTISEMENT
Article continues below this ad
Federer has found himself in a testing draw in Geneva, with the likes of veteran Grand Slam champion Marin Cilic in his half, but wouldn't mind facing tough opponents before making his Grand Slam return at the French Open.