Mardy Fish Draws Parallel Between Naomi Osaka, Roger Federer and Rafael Nadal Over Press Conference Issues
Published 10/04/2021, 8:00 AM EDT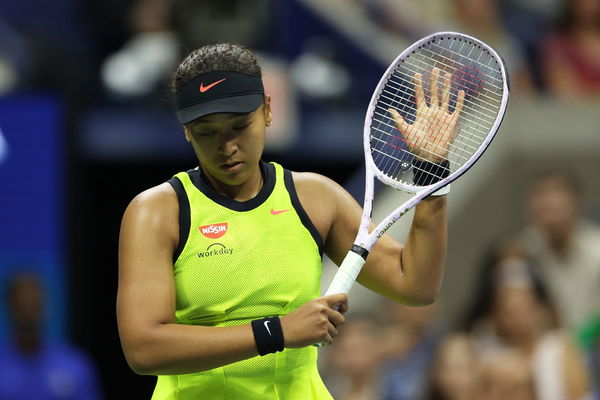 Japanese tennis player Naomi Osaka has been in the news for various reasons this season. As the French Open was about to begin, she revealed that she would not be part of press conferences. On hearing that, a number of people compared her decision to legends like Roger Federer and Rafael Nadal, who have never really found it as an issue. 
One such person was former American player, Mardy Fish who spoke about the situation that Naomi Osaka is facing and compared it to how Roger Federer and Rafael Nadal have been going about things with regard to this matter. However, the importance of social media in today's world can have an impact on individuals. 
ADVERTISEMENT
Article continues below this ad
The 39-year-old player stated, "I don't know, you know, Naomi. I don't know her personal life with her family or her parents or her boyfriend. You know, she's a real human and so these things are uncomfortable. She's shy, just cause you're shy doesn't mean you don't need to talk to the media, that doesn't mean that.
"What people don't understand too, is that With someone like her, then Roger Federer, Rafa does it better where he acts like he doesn't really speak quite as good of English as he actually does."
Naomi Osaka is human, after all 
ADVERTISEMENT
Article continues below this ad
At the end of the day, Naomi is human and she would reciprocate feelings like any other individual. On the other hand, players like Roger and Rafa attend to the media in various languages. However, Fish feels there needs to be a conclusion to getting the players and the media on the same page.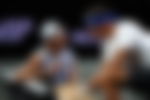 The former American player further added, "I'm sure you have seen a few baseball players like that. You know Roger speaks like five different languages. He has got to do press in five different languages as long as I did in English. Naomi speaks fluent Japanese and the Japanese media is all over her. We need to consolidate and figure out a way somehow where we can make it comfortable for everyone."
ADVERTISEMENT
Article continues below this ad
As of now, all the Grand Slam events are concluded. Players like Roger and Rafa have ended their seasons due to injuries. Osaka has taken a break from tennis and we hope to see her compete in a couple of events before the season ends. 
Watch this story: Top Seeds Naomi Osaka, John Isner, Stefanos Tsitsipas, Andrey Rublev and Others Who Faced Huge Upsets at US Open