Mardy Fish Trolls Roger Federer Over Surgery Schedule
Published 03/09/2020, 1:14 PM EDT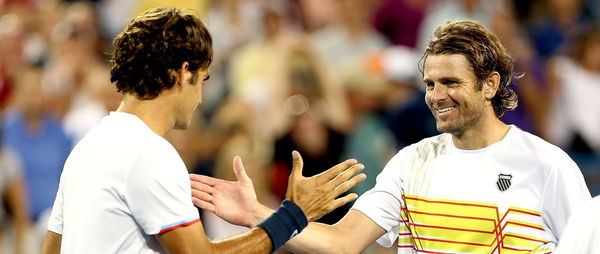 ---
---
The coronavirus is wreaking havoc in everyday life, across the globe. Tennis is suffering as a consequence too with the Indian Wells Masters being canceled today too. Many players are left in disarray after the shocking cancelation. Roger Federer, though, remains unaffected given his recent knee surgery.
ADVERTISEMENT
Article continues below this ad
In the light of the coronavirus case reported in Coachella Valley, the Indian Wells is canceled. Most players in the tournament draw were already in America, preparing for the Masters 1000 event. Federer, on the other hand, was already out of the tournament as he recuperates from his arthroscopic knee surgery.
Spot on, Roger Federer
ADVERTISEMENT
Article continues below this ad
While the tennis community scampers to adjust to this threat to the season, Mardy Fish found a little humor in this particular situation. He pointed out that Federer, who gets pretty much everything right on the court, also got his surgery schedule spot on.
Well, Fish hit the nail right on the head. Roger Federer seems to get just about everything right in life, doesn't he?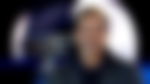 Jokes apart, though, the ATP Ranking system will cause some confusion among fans given this rarity of an event getting canceled. If it is flustering you too, take a look here to get the bigger picture regarding the ATP points.
ADVERTISEMENT
Article continues below this ad
Federer comes out of this situation in the best position. He will lose 600 ATP points this week, but he was not going to defend his title anyways. He will remain on the No. 4 spot in the world.
While Federer waits to regain his full fitness, the tennis season jumps into uncertainty. The Miami Masters, which closely follows Indian Wells, could be in danger of the same fate too.
ADVERTISEMENT
Article continues below this ad
Furthermore, the ATP Tour officials might very well cancel the Asian swing of the season as well, given the high volume of coronavirus cases there. If that wasn't bad enough, the Tokyo Olympics is in the same boat.