Maria Sharapova will make a comeback at the Stuttgart Open
Published 01/25/2017, 1:36 PM EST
By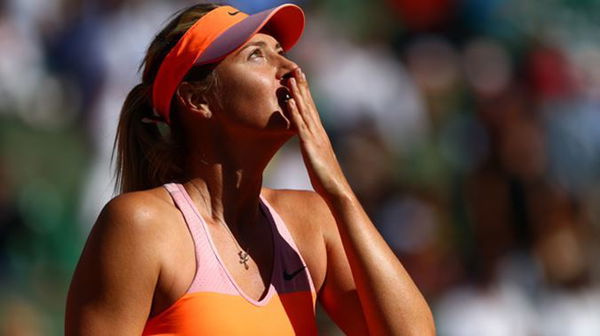 Five-time grand slam champion Maria Sharapova will return to the tour following a 15-month doping ban at the Stuttgart Grand Prix in April. She  was originally banned for two years after testing positive for meldonium at last year's Australian Open, but her suspension was later cut down to 15 months on appeal.
ADVERTISEMENT
Article continues below this ad
The former world number one and one of the highest-paid athletes in the world in the past decade, admitted she had used meldonium for years and was not aware it had been banned since the start of 2016. She had called the International Tennis Federation's (ITF) original ruling "unfairly harsh" as an independent tribunal had found she had not intentionally violated anti-doping rules.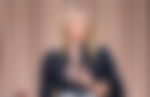 ADVERTISEMENT
Article continues below this ad
"I could not be happier to have my first match back on tour at one of my favourite tournaments," the Russian said.
"I can't wait to see all my great fans and to be back doing what I love."
Sharapova, who won the indoor clay event three years running in 2012, 2013 and 2014 will return to action in time to contest the season's second major at Roland Garros, beginning on May 22.
"I'm really happy for Maria that she's back after a long break. Particularly pleasing for me is that it's going to be our audience that gets to watch her comeback live," tournament director Markus Guenthardt said.
"[It] … is certain to be one of the sporting and emotional highlights of our anniversary tournament."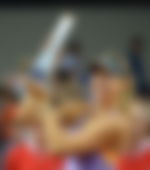 As far as her comeback is concerned, her return to the tour drew mixed reactions from other players on the circuit-
"Maria competed at the Australian Open whilst using a banned drug, and so deserves a suspension. The time of the suspension, that's not up to me. With everything that has gone on this year with meldonium, obviously there were going to be some issues with that, legally." said Andy Murray.
However Marin Cilic, who has himself faced a doping ban in the past had a different opinion-
"I was not treated fairly at all. In my case, the system wasn't wrong. The people were wrong. That's behind me. It went to the CAS—it's quite fair, whatever they say, in most of their decisions. But it's tough to comment on these things because every case is different."
Certainly no one can predict whether or not her performance would match up to her older self 15 months back, but there is no doubt that the Russian we will be more than eager to makeup for lost time and start getting into the winning mode as early as possible.
To ensure this, Sharapova has paid a lot of emphasis on keeping herself fit and in the right frame, both mentally as well as physically during this hiatus.
ADVERTISEMENT
Article continues below this ad
She revealed, "I love mixing it up. I spend a lot of time in the gym and I love getting outdoors and trying new things, challenging my body and doing things away from the tennis court."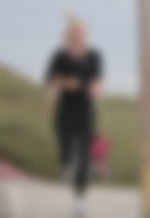 Whether or not Sharapova is able to return back to her imperious self, but one cannot possibly count out the 5 time grand slam winner to continue winning more slams and play at the top.
ADVERTISEMENT
Article continues below this ad
The Stuttgart field will be led by current world number one Angelique Kerber and is set to start on April 24, with Sharapova slated to play her first match on the 26th.