Marin Cilic and Agnieszka Radwanska Announce Huge Personal News
Published 02/01/2020, 6:42 AM EST
By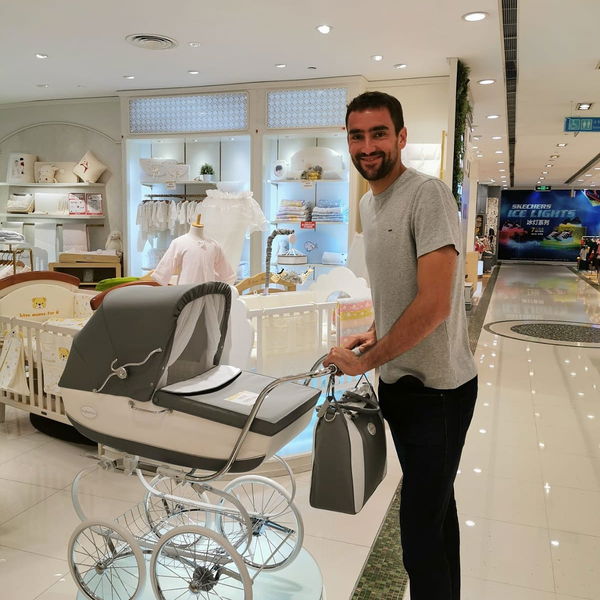 Marin Cilic and Agnieszka Radwanska are about to move into an exciting new phase of life- parenthood! Yes, you read it right, Radwanska recently announced her pregnancy with husband Dawid Celt. Cilic too took to twitter to inform his fans about the news.
Agnieszka Radwanska loving life after tennis
Agnieszka Radwanska retired from tennis after the 2018 campaign, and is enjoying life outside of the sport. She was ever-present at the top of the women's game since 2010. She reached a career-high ranking of No. 2 in the world for the first time in 2012. The former World No. 2 also made the Wimbledon final that year, but lost out on the title to Serena Williams. This would be her only final in a Grand Slam, which possibly makes her the best player to not win a Slam in her generation.
ADVERTISEMENT
Article continues below this ad
The Pole was also a huge fan favourite, winning the WTA fan favourite award a ridiculous 6 consecutive times between 2011 to 2016. She ended her career with 20 WTA titles, including one WTA Finals title in 2015.
But now, life is all about becoming a parent for the former player. She shared the news of her pregnancy via Instagram on Friday.
Marin Cilic too will soon be a father
Our favourite tennis players all seem to be growing up quite fast. Marin Cilic too announced that he was soon to become a father. The Croat took to Twitter to share his good news with the fans. The 2014 US Open champion uploaded a picture of himself holding a stroller.
ADVERTISEMENT
Article continues below this ad
Cilic was dumped out of the 2020 Australian Open by Milos Raonic in straight sets. It must have surely hurt Cilic, the tennis player, to go out in the fourth round itself. But Cilic the human probably doesn't mind it too much. Especially now that he can go shop around and prepare for the incoming member.
The Croatian, who was once ranked as high as No. 3, is currently languishing at the 39 spot. Needless to say his form has suffered in recent times and his ranking hardly flatters his talent. He will be hopeful of a change in fortunes after becoming a father. After all, Novak Djokovic became a father for the first time in 2014 and went on to play one of the greatest tennis seasons ever in 2015.
ADVERTISEMENT
Article continues below this ad
Perhaps parenthood doesn't only change the person, but also the player inside.