Mario Balotelli Reacts to the Racist Comments by Verona Fans
Published 11/05/2019, 7:19 AM EST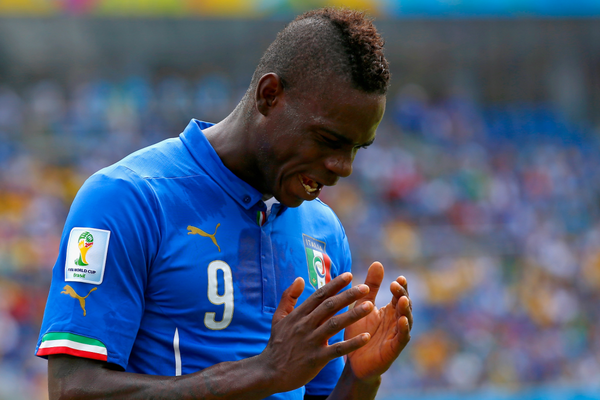 After another disappointing racial abuse incident in football, the victim, this time Mario Balotelli, hit out at Verona fans, who were found chanting against Balotelli during the Serie A match earlier this week.
ADVERTISEMENT
Article continues below this ad
With a video of some supporters making racist chants,  Balotelli wrote on Instagram: "The 'people' of this curva who made the monkey chants. Shame on you, shame on you, shame on you. In front of your children, wives, relatives, parents, friends and acquaintances… shame.
"Thanks to all the colleagues on the field and off for the solidarity I had with me, and all the messages received from you fans. Thank you very much. You have proven to be true men not like those who deny the evidence. #notoracism."
ADVERTISEMENT
Article continues below this ad
Balotelli kicked the ball into the crowd and threatened to walk off the pitch following abuse during Brescia's 2-1 away loss against Hellas Verona.
Brescia said the incidents had also been heard by players on the pitch from both sides and expected the Italian Football Federation to open an investigation. "This afternoon it happened to one of our players, but it could have happened to anyone else, of any team and the sentence should be as equally firm and determined," the club statement added. "Football is for everyone and everyone deserves the same respect."
Mario Balotelli responded to the racist chants by kicking the ball into the stands.

His teammates and match officials convinced the striker to remain on the pitch. pic.twitter.com/vvzuY7oBHZ

— ESPN FC (@ESPNFC) November 3, 2019
However, Verona boss Ivan Juric had insisted after the game that there was no racist abuse.
ADVERTISEMENT
Article continues below this ad
He said: "I'm not afraid to say today there was nothing. Lots of whistling and teasing against a great player, but there was nothing else.
"I have also taken so many insults over the years, I know what it means – but today there has been nothing.
"On the reason of the reaction you have to ask him. When there is racism, I will have no problem saying so because it sucks, even if it comes from my fans.
ADVERTISEMENT
Article continues below this ad
"But today I heard nothing. We don't create a case where there isn't, it would be a lie."