Martina Hingis Reveals How Roger Federer changed From a "Wild Boy" to a Champion
Published 05/28/2021, 12:08 PM EDT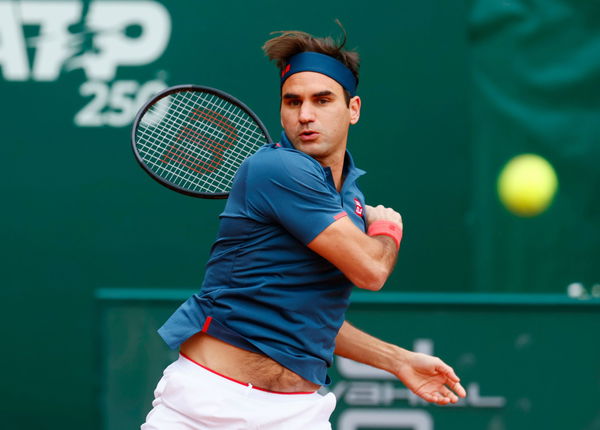 ---
---
Former Swiss tennis star Martina Hingis shared the experience of playing with compatriot Roger Federer in the 2001 Hopman Cup.
ADVERTISEMENT
Article continues below this ad
During a candid one-on-one with tennis legend Chris Evert on the official YouTube channel of the WTA, the five-time Grand Slam champion said Federer was very raw at the time and even struck as a bit of a "wild boy".
Martina Hingis says Roger Federer learned discipline from her during Hopman Cup
ADVERTISEMENT
Article continues below this ad
Hingis revealed that her fellow countrymate watched how she went about things during the tournament which, as Federer himself acknowledged later, helped him become the champion that he is.
"We played Hopman Cup once together. I think he was at his younger age, he was a bit of a wild man, wild boy, not man yet, but there he saw how I was structuring things and everything was done for a reason," Hingis said.
She added that on the first day of practice, everything was "organized" and planned to the last detail, which was a lesson for Federer, who was still taking his first steps into professional tennis.
Sharing a funny anecdote from the tournament, Hingis said her tournament partner wanted to go out to dinner at 9 in the evening when they had a match at 10 am the day after.
She said she had to literally make Federer understand how important it was to dine early and get a good night's sleep before matchday.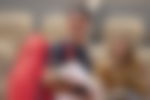 "He wanted to go for dinner at nine o' clock when we had the match at 10am next morning and I'm like, 'we can't do that'. You can't go to bed with your belly (she gestures) like this and you just can't sleep until, maybe, 11 or 12," the former champion recalled.
Martin Hingis and Federer lifted the Hopman Cup in 2001
She added that these little lessons in discipline as they went along in the tournament helped bring more focus into Federer's game and shrug off his "wild boy" image.
ADVERTISEMENT
Article continues below this ad
"I think these are the little things that, maybe, during (that) week or the 10 days that we were in Perth, he clicked and, thanks to his coach at that time, he probably took some peaks out of it," Hingis said.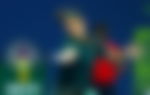 ADVERTISEMENT
Article continues below this ad
The former star, along with a very raw Federer, went on to lift the Hopman Cup title that year.