Martina Navratilova: The immortal that went beyond
Published 10/18/2016, 1:21 PM EDT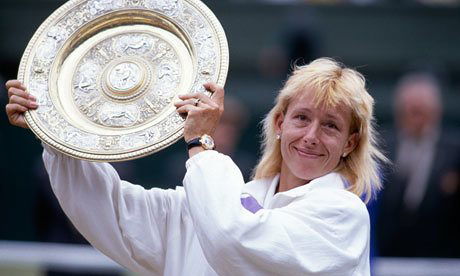 ---
---
Rarely does any sport benefit from a rivalry as grand as, of the likes of Martina Navratilova with her fellow competitors throughout the 1970s and the 1980s. Martina, the living legend in the world of Tennis, averaged a nearly defeat-less year in 1983 before claiming her right at the number one spot in Women's Tennis. But what makes a rivalry so intermittently vivid through the odes of time is statistics and so, in no particular order, is a list of Martina Navratilova's best matches;
ADVERTISEMENT
Article continues below this ad
French Open 1983
ADVERTISEMENT
Article continues below this ad
Martina's endless streak of a near-perfect year was brought to the fore in her fourth round defeat in French Open 1983. After becoming the first person to aggregate a reckoning 98.8% winning percent, of all male and female competitors of all time, Martina lost to American Kathy Horvath in a 3-set thriller. Losing 6-4, 0-6, 6-3, Martina set a world record with 86-1 W/L ratio at international tennis. The rookie, unseeded American created the world's biggest upset, echoes of what are still reverberated whenever Martina's name is mentioned.
2. US Open 1984
ADVERTISEMENT
Article continues below this ad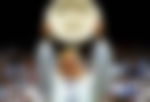 Among the greatest rivalries of all time, and among the greatest matches ever played, the 1984 US Open final was a match to reckon. Between Martina and Chris Evert, the former beat the last years finalist yet again to intensify the friction between the two top rankers in 1984. The final created a "Who Was Better" debate throughtout the world as Martina's win tied her with Margaret Court and Maureen Connolly's record of six consecutive majors. Martina won 4–6, 6–4, 6–4.
3. Wimbledon 1978
ADVERTISEMENT
Article continues below this ad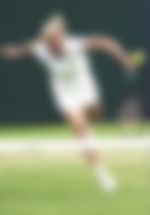 The start of what can never end, the beginning of Martina Navratilova's rise in the world of tennis began in the year 1978 when the defending champion, Virginia Wade, who lost to Chris Evert, paved the ground for a Evert-Navratilova encounter. The 22-year old Martina beat Chris 2-6, 6-4, 7-5 to become the world number one on ATP rankings, despite Evert remaining as the number one at the end of the year. Martina rose the Rosewater Dish over her head for the first time.