Marvan Atapattu: Not Getting Regular Wickets from Malinga Unexpected
Published 07/23/2015, 6:25 AM EDT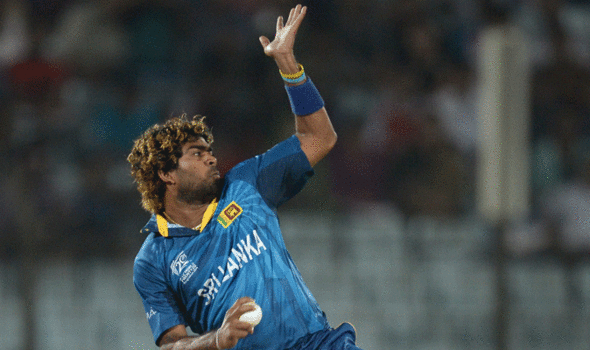 ---
---
Marvan Atapattu, Coach of the Sri Lankan Cricket Team feels that failing to execute bowling plans under pressure and not getting regular wickets from the fast bowler Lasith Malinga have been one of the reasons for their defeat against Pakistan in the ODIs.
ADVERTISEMENT
Article continues below this ad
Talking after the fourth ODI, the former Sri Lankan Captain said, "I don't think there's a hell of a lot of issues with our planning and what we want to do with the ball. Executing under pressure is something that concerns us. Plus we have played on good wickets. We've played on really good tracks starting in January this year when we started playing New Zealand in New Zealand."
Sri Lanka's performances in ODIs this year have not been upto the mark with them first losing the series to Kiwis in New Zealand prior to the World Cup, then a defeat against New Zealand, Australia and South Africa in the World Cup and now Pakistan thrashing them at their home. This is in stark contrast to their performance in 2014, where they won all limited overs competitions which included the Asia Cup, the World T20 and the bilateral series in England.
ADVERTISEMENT
Article continues below this ad
Some critics are of the view that Sri Lanka are not playing many specialist bowlers and rely too much on all-rounders like Thisara Perera and captain Angelo Mathews. If the stats of the current ODI series are to go by, there's some serious thinking needed to be done by the team management as the Sri Lankan team has only scalped 15 wickets in four matches. Malinga, the go-to bowler of the bowling attack, averages 37.50 this year.
Atapattu said that Malinga's form was one of the reasons for defeat in the series.
"We got six wickets in Kandy, but we haven't got the wickets quite regularly as you would expect from Lasith Malinga. That's something that we have missed. That's one of the reasons we've lost the series," said Atapattu.
Atapattu was also of the view that the team misses the recently retired veterans Kumar Sangakkara and Mahela Jayawardene, and that too not only in the batting department.
ADVERTISEMENT
Article continues below this ad
"Missing two knowledgeable experienced players like that is going to be a bit difficult at the start, but life goes on. The young players have to take responsibility. Their capabilities and their thinking only surfaces when players like Mahela and Sanga leave. It's a learning curve in terms of tactics and so on, but they are the ones who have to take Sri Lankan cricket forward," said Atapattu.
He also urged the young batsmen to convert their starts into big scores.
"A lot of the batsmen getting starts and not going on to get a big score on basically flat wickets is disappointing. Most of them got starts and we needed a big one off one of them to get a big score or chase a big score. We got one when Kusal Perera got a 50 off 17 balls in Kandy. We haven't had that frequently, and that is something people have to be responsible at the top of the order," Atapattu added.
ADVERTISEMENT
Article continues below this ad
Image Courtesy: Getty Images