Marvel's Avengers Announce Compatibility With Next Gen Consoles
Published 06/23/2020, 10:54 AM EDT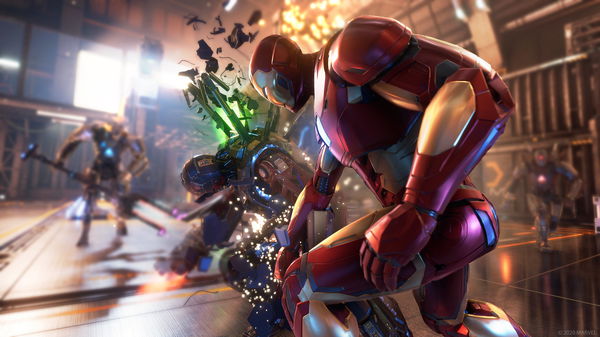 Marvel's Avengers, the game all Marvel fans have been looking forward to, has come up with some good news. After Endgame, the Marvel Universe fans have been poignantly waiting for something new. Something that tests the worth of our favorite heroes. The main plot of the whole game would be based on the core Avengers group, whether or not the Avengers are worthy enough.
ADVERTISEMENT
Article continues below this ad
Like Ultron once said, "You, Avengers, you are my meteor. My swift and terrible sword and the Earth will crack with the weight of your failure." This game will focus on the failure aspect, how the Avengers couldn't do what needed to be done.
We learned today that Avengers would be compatible with PS5 and Xbox Series X once they launch. The gaming community perhaps foresaw this news as several games are doing the same. PlayStation 5 and Xbox Series X will be the next generation of gaming experience. The best the market has to offer when it comes to console. Thus, naturally, companies are focusing on making their games available on these two consoles.
ADVERTISEMENT
Article continues below this ad
Marvel's Avengers to be available on Xbox Series X and PS 5
https://platform.twitter.com/widgets.js
Given the spectacle it is bound to be, the game deserved compatibility with next-gen consoles. Not to take anything away from PS4 or other Xbox consoles, they are great in every way. However, the new versions are sparing no efforts when it comes to an "all-encompassing-experience." 
The immersive nature of any plot-driven game deserves to be celebrated with the best inline amenities. The other good news is that players who are shifting from Xbox One or PS4 will be allowed to shift their entire profile along with game progression. 
ADVERTISEMENT
Article continues below this ad
PlayStation reveals what they will offer to this game on PS 5
"Marvel's Avengers will offer an enhanced graphics mode on PS5…The GPU and CPU improvements on PS5 are exciting, but even more exciting is the introduction of an ultra-high-speed SSD with lightning-fast load speeds…For that, Marvel's Avengers will offer a high framerate mode on PS5, which targets 60 FPS with dynamic 4K resolution." 
ADVERTISEMENT
Article continues below this ad
The features mentioned in the previous statements show us what PlayStation is trying to work on. Besides, we already know that PlayStation is claiming to have the most advanced controller on the planet, which will add a dimension of its own to the game. They are using the full capacity of PS5's integral design to make sure we get the immersive experience.
With all that at stake, what are your views about playing Marvel Avengers on PS5 or Xbox Series X?