Marvel's Avengers – Artist Behind Kamala Khan Shares Her Story
Published 08/10/2020, 7:08 AM EDT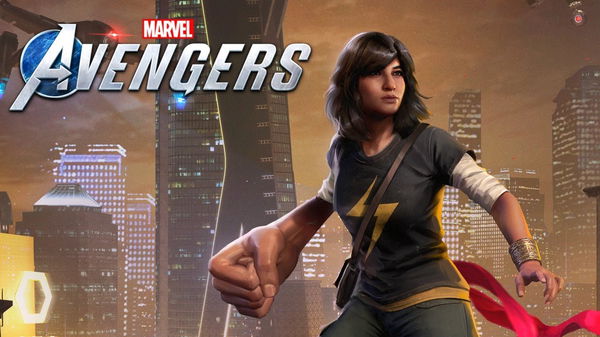 ---
---
Marvel's Avengers is one of the most anticipated games of the year. The game's footage had everyone thrilled and currently, the game is available in beta for select few. Gamespot had interviewed Sandra Saad, the motion-capture artist behind Kamala Khan.
ADVERTISEMENT
Article continues below this ad
Marvel's Avengers published by Square Enix follows a crucial storyline. The game has its main settings after the death of Captain America. It is up to Avengers to save the world against deadly foes once again.
Marvel's Avengers – Actor being Kamala Khan speaks
ADVERTISEMENT
Article continues below this ad
Kamala Khan, a vital character in the comics, and the game is widely popular for becoming the second Ms.Marvel. The character plays a major role in the upcoming game and is the puzzle that fits everything together.
Saad considers herself very similar to her superhero counterpart. This would have definitely helped her adapt to the role and having gone through similar struggles as the comic character added to it.
"I'm pretty similar to her character DNA already, so I didn't have to go very far in my study. 
Forming the character from my own personal experience was really nice because my personal experience is a lot like Kamala's. I was a lot like her at 16. I had a lot of the same struggles as a first-generation American girl. I'm just as awkward and quirky, apparently."
Kamala Khan is one of Marvel's first female characters to headline her own comic book. When you don a character like that, you are sure to inspire many who'd like to follow her path and Saad would agree.
"When you have a character like Kamala Khan, a person who looks like Kamala Khan can look up to her, can see people like them being reflected in a better light. And there's just something about that empowers a young person."
What would be your reaction if you're called up to play an Avenger? Endless bound of excitement. Saad was just like us and she started reading the comics for her preparation.
"I was like, 'Oh my God, I'm going to play an Avenger. What do I do? Okay, I'm going to read the comics.' And I delved into that. Nice and slowly actually, because there's only so many of them–there isn't 50 years of history behind her yet"
She is no stranger to video games though. Previously, Saad has done voice-overs for games such as Call of Duty: Modern Warfare, Fallout 76, and more. However, this was her first time doing a motion-capture for a videogame character.
"This is my first mo-cap game. I've done other games. I auditioned for film and TV, and I came up in comedy. That's where I come from. But you step onto this mo-cap stage where everyone's already a superhero on that stage. And I'm like, 'What's a mo-cap? Explain this to me.' And everyone's super cool and super inviting and super giving with their knowledge. It fit like a glove."
ADVERTISEMENT
Article continues below this ad
Saad also talked about the creative freedom she had in the sets and thanked the directors for the same. She was able to fully immerse into her character and had ample time to work things out. The actor also thanked Crystal Dynamics (developers) for helping her out.
The beta showcases some real bonds between Kamala and the Incredible Hulk. Saad revealed that we can expect more when the game drops. The beta is limited to certain missions and the game could have a lot more in store. She also revealed that such interactions and moments would not be limited to one Avenger alone. However, Hulk and Kamala share the special bond, being two characters who find it hard to control their powers.
"I'm not going to give anything away, but she does have special moments with everyone because it's an Avengers story. It's not just the Hulk and Kamala story. She relates to all of them just from her own abilities", Saada said.
ADVERTISEMENT
Article continues below this ad
The actor also mentions how she's having a lot of fun playing the game and can't seem to stop. With all that, the hype around the game only grows further. Marvel's Avengers releases for Stadia, PC, PS4, and Xbox One on September 4, 2020.
Source – Gamespot
Trending Stories