Marvel's Avengers : Know the Voice Actors Behind Your Favorite Characters
Published 09/16/2020, 4:56 AM EDT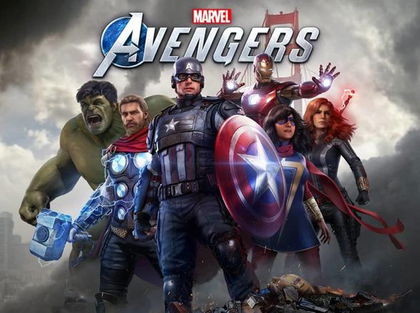 ---
---
Marvel's Avengers is the latest Marvel game based on the comics and the cinematic storyline. During the launch, there were six playable characters in the game.
ADVERTISEMENT
Article continues below this ad
Dynamic graphics and animations are always appreciated in games. However, the voices of characters are what provide added realism to the game. They enhance the emotions of the characters and increase the impact of characters on players.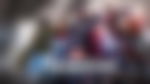 ADVERTISEMENT
Article continues below this ad
Marvel's Avengers had some of the best voice actors in the industry to play their veteran characters. Watch the actors behind the voices talk about their relatability towards the characters they play and much more:
Characters and their respective voice actors in Marvel's Avengers
1. Tony Stark – Nolan North
Nolan North isn't a new name in voice acting. His character Nathan Drake from Uncharted was one of his most acknowledged roles. A lesser-known fact about him is that he played Hades in God of War and returned to the franchise when he played Modi in God of War 4. He has also played Deadpool in various games.
Besides Marvel, Nolan has voice acted as Lego's Superman under DC. Apart from games, he can be found in popular animated series and movies like American Dad!, Rick and Morty, and Angry Birds 2.
2. Dr. Bruce Banner – Troy Baker
Like Nolan, Troy Baker is also a well-known voice actor. In fact, he has worked with Nolan on multiple occasions. He played Magni in God of War 4 alongside Nolan in the cast. Baker and Nolan had a YouTube channel together named Retro Replay. However, Troy left it for unknown reasons.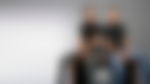 In Uncharted, Troy played Sam, who happened to be Nolan's character's brother.
The veteran voice actor was the main antagonist in Death Stranding and played one of his best roles in the Last of Us. He is not unknown to the DC world either, where he played Batman in DC Legos. His versatility is undoubted as he also played Agent Jonesy, the famous Fortnite character. However, his role as Pagan "Gang" Min in Far Cry 4 stands out in all of his work.
3. Black Widow- Laura Bailey
This is not Laura's first time as Black Widow. She has been playing this character for the past seven years and should do full justice to the role.
Laura was also a part of Uncharted as Nadine. She has even played Abby in the Last of Us. A lot of DC fans will recognize her as Supergirl in Injustice, while Marvel followers will know her as Mary Jane in Marvel's Spider-Man. She also had something for DBZ fans, with her role as Trunks in the English dub of the legendary anime.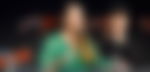 4. Steve Rogers aka Captain America – Jeff Schine
Jeff is well known for his role as Javier in The Walking Dead. He also played the role of Road Rebel Hercules in the video game Smite. Call of Duty and Legos are also some franchises he has worked with. However, his most acknowledged work was Carlos Oliviera in Resident Evil 3.
5. Thor – Travis Willingham
Travis is also a DBZ veteran. He is not someone who is new to Marvel's Avengers and has been playing Thor since 2013. Travis has also played Hulk, Mastermind, Dr. Doom, Venom, and Mr. Fanstastic. Those who remember Tekken will be amazed to know that Travis was the voice who announced fights in Tekken 6.
6. Kamala Khan- Sandra Saad
ADVERTISEMENT
Article continues below this ad
Kamala Khan is not a veteran comic character. However, with the release of the game, this character has become widely loved and with her, Sandra Saad achieved the recognition she has always deserved. This is her breakthrough year as she starred in Call of Duty: Modern Warfare as Nadia and then as Kamala in Marvel's Avenger.
These are the actors behind beloved characters, and with the performances that they have delivered, Marvel could not have got a better cast to help them with their game.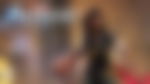 ADVERTISEMENT
Article continues below this ad