Mass Effect Legendary Edition Features Huge Visual Enhancements over the Original
Published 04/13/2021, 3:05 PM EDT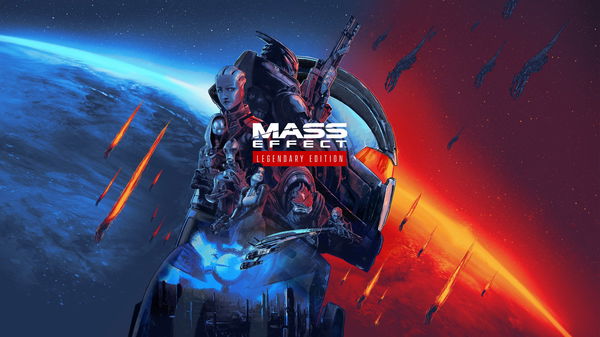 ---
---
This year holds a particular treat for fans. One of the most iconic sci-fi video game franchises is getting a remaster. As many of you might be aware, Mass Effect is about to release a remastered Legendary Edition in the upcoming month. The title got really popular during its release back in 2007. However, the recent titles in the franchise have failed to leave a significant mark. The titles do feature breathtaking extra-terrestrial worlds and fascinating visuals, but the gameplay has failed to win the hearts of the current fans.
ADVERTISEMENT
Article continues below this ad
Earlier today, the title released a new trailer for Mass Effect Legendary Edition. This trailer lets us in on the various visual enhancements featured in this much-anticipated remaster, as it compares the visuals of the original title with that of the upcoming version.
ADVERTISEMENT
Article continues below this ad
Jay Ingram, the Community Manager of EA Games and BioWare, spoke about this at length on one of the latest PlayStation blog posts. He says,
"Our goal from the onset was to improve and enhance the visuals while staying true to the original aesthetics of the trilogy that have become so iconic and genre-defining over the past decade. A remaster rather than remake allowed us to build upon the original assets in a way that resembles the polishing phase in a normal development cycle, while also being able to utilize the advantages of much more modern hardware and software."
Further reading: Fortnite Chapter 2 Season 6: Lazarbeam and Courage Comment on the Current State of the Game
ADVERTISEMENT
Article continues below this ad
Mass Effect Legendary Edition to feature significant visual enhancements
The overall comparison of the two versions of the game goes on to show how stark the differences are. For starters, the remastered version features improved material and particle effects. This will provide a more realistic approach to the entire gameplay. Furthermore, this version features better skin rendering which resulted in a lack of detail in the character models.
In addition to this, Mass Effect Legendary Edition also features a more realistic surface response. This means that the game will feature more realistic reflections. This is quite an improvement from the dull ones from the original version. It also includes touchups like volumetrics and fog for a more dynamic set. Furthermore, it includes subsurface scattering to bounce the light source around. This will add more to the intricate detailing that Bioware is striving to achieve in the latest version.
ADVERTISEMENT
Article continues below this ad
From what it looks like, fans of the franchise have a lot to look forward to. Mass Effect Legendary Edition will hit the stores on the 14th of May.
Trending Stories