Match Report- Manchester City 1-0 Manchester United
Published 11/03/2014, 11:34 AM EST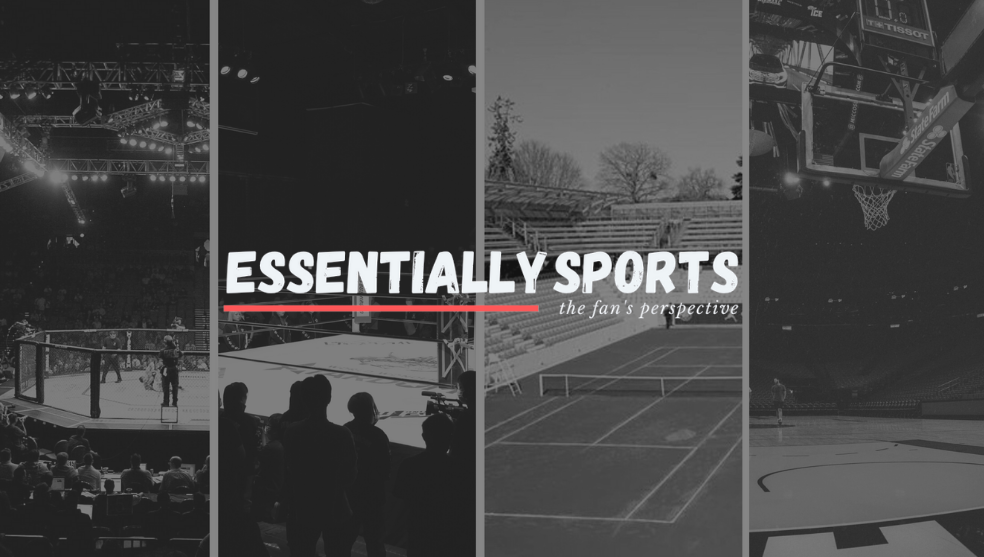 ---
---
Reduced to 10 men, Manchester United put up a brave game as they faced defeat at the hands of Manchester City 1-0 with an Aguero goal at the Etihad, in what turned out to be a high-intensity Manchester derby. This is the first time since 1970 that City has won 4 consecutive Manchester derbies.
While the Red Devils hoped to fight their odds with an injury reduced team , the team in blue were desperate to shake away their 3 game winless run.
Manchester United XI (4-4-2): De Gea; Valencia, Smalling, Rojo, Shaw; Blind, Fellaini; Januzaj, Rooney, Di Maria; Van Persie.
Manchester United substitutes: Lindegaard, McNair, Carrick, Fletcher, Herrera, Mata, Wilson.
Manchester City XI (4-2-3-1): Hart; Zabaleta, Kompany, Demichelis, Clichy; Navas, Toure, Fernando, Milner; Aguero, Jovetic.
Manchester City substitutes: Caballero, Sagna, Clichy, Boyata, Fernandinho, Nasri, Dzeko.
The game started with a last moment change in the team roster, with Clichy replacing Kolarov who was seen limping out of his warm-up. In the opponent's team, Rafael's injury forced United to replace him with their winger Valenica.
The first 10 minutes saw both the teams attack on the final third with either team making half-breaks with an initial free-kick attempt by Rojo and a half volley by Adnan, while a menacingly good shot by Aguero at a tight angle was cleared by De Gea with ease. Rooney, excusing his sloppiness, looked to be in control of the midfield moving forward with Robin as well as dropping back with Fellaini.
ADVERTISEMENT
Article continues below this ad
Thanks to quite a few of City's misplaced passes, Manchester United soon started gaining momentum. Even though they couldn't quite find the clinical shot or the space to shoot, they held possession. But that soon changed as both Navas and Aguero tried their shot at goal, in quick succession. Navas, whose first-time volley was straight and the second, an Aguero effort following a fine cross from Fernando saw the Spaniard brilliantly put away the either. Finally, some sparks were seen after all that friction, mainly due to Aguero, who rather played on the wings, and cut towards the inside.
City soon started dominating on their home turf, United taking a back seat. Blind found himself the first card of the derby, 28', thanks to his slide on Yaya Toure well within shooting range though Yaya couldn't quite do quite the justice the kick deserved. The game went immensely physical with numeorus tackles from either side. 4 minutes later, Smalling earned himself a yellow too, trying to block a Joe Hart kick out of his hands which was pure recklessness. Fellaini was often found with the ball, though not much was achieved against fellow Belgian Kompany led defense.
ADVERTISEMENT
Article continues below this ad
But worse was yet to come.39'. Smalling quite stupidly got his second yellow card for a mistimed tackle which led him out of the game. Fellaini, who replaced him temporarily, soon almost gave away a penalty for a tackle but the referee waved it off. Carrick was brought instead of Januzaj, who moved into the central defense allowing Fellaini to go back up. Half time is approaching and United, desperate to keep the score even, succeeded in doing so. Half time ended with a lot to talk about the game and a lot to look forward to.
The second half saw City taking over the game quite intently. They were all over the ball, preferring the wings. Not surprisingly, most of the crosses, though dealt with, weren't being cleared properly. United faced another blow soon after. A Rojo slide against Demichelis missed the ball but a boot hit him hard on the shoulder, adding another hole in the broken defense. He had to be taken off with Paddy McNair replacing him. Demichelis found himself with a yellow too, but the crowd seemed agitated after another penalty was denied to the home team.
The 63' minute finally saw Aguero score. Toure slided a lovely pass down the left channel for Clichy, who cut it back into the middle. Aguero, finding a bit of space inside the box, fired his first-time effort past De Gea to break the United resistance. This was his 10th goal during this season. But their hunger seemed insatiable as a curling Jovetic attempt at the far corner prompted an acrobatic save. Nasri came in for Milner and Dzeko for Jovetic. United, soon realizing the fact that they had nothing to lose, start attacking. A straight shot from a very tight angle from Van Persie forces Hart to stretch.
The game sped up quite suddenly, with Navas almost doubling the lead, as the woodwork saved them. A few minutes later we got to see a brilliant solo run by Rooney beating three players, only to pass it to Di Maria who's shot was stopped by Hart. United could have again equalized just a minute later when a perfect cross by Di Maria met Fellaini's shoulder rather than his head. Fernando gets booked too, for fouling Di Maria within shooting range who miscued the shot.
Both teams sub in as Wilson replaces Robin van Persie and Aguero is replaced by Fernandinho which is quite obviously seen as a defensive move. City were completely pushed back as Manchester United continuously pushed their defenses. They did get their chances on the counter though, as Yaya Toure almost hit the target after a clever flick away from McNair.
The 5 minutes additional time didn't add anything to the scoreboard as Manchester City quite capably won the bragging rights, until they meet at Old Trafford.
TEAM RATINGS
Manchester City
1 J. Hart- 7
22 G. Clichy- 7
4 V. Kompany- 6.5
5 P. Zabaleta- 7
26 M. Demichelis- 6
6 Fernando- 6
7 J. Milner- 7
15 Jesús Navas- 6.5
42 Y. Touré- 7.5
16 S. Agüero- 8.5
5 S. Jovetić- 7
Substitutes
8 S. Nasri 5
10 E. Dzeko 6
25 Fernandinho NA
Manchester United
ADVERTISEMENT
Article continues below this ad
1 De Gea- 8
5 M. Rojo- 6
3 L. Shaw- 7.5
12 C. Smalling- 4
25 A. Valencia- 6
11 A. Januzaj- 6.5
7 Á. di María- 7
31 M. Fellaini- 7.5.
7 D. Blind – 7.5
20 R. van Persie- 7
10 W. Rooney- 8
Substitutes
33 P. McNair- 6.5
ADVERTISEMENT
Article continues below this ad
16 M. Carrick- 7.5
46 J. Wilson- 6