Mattia Binotto Isn't Too Happy That F1 Didn't Change Back To 2018 Tyres
Published 07/02/2019, 12:39 AM EDT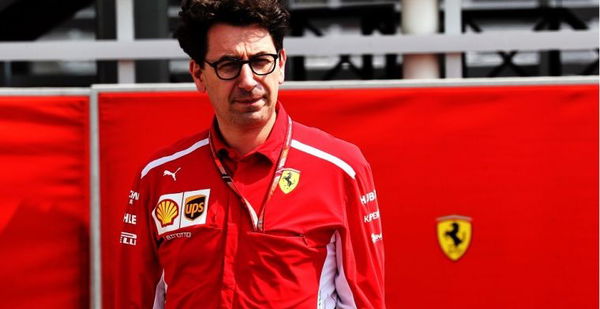 His team may not have won a single Grand Prix this season nor may have gone an extra yard in containing the team that are clearly at 'it', but could there be any positives out there for Ferrari's Mattia Binotto? Well, starting with Charles Leclerc's career-best performance, following his battling Max Verstappen in the final moments to deliver the sport and its adoring fans arguably the best race this season, don't things finally look better than they were right at the start?
ADVERTISEMENT
Article continues below this ad
But guess what, there's something more awful that Mattia Binotto would like changed in the current structure of Formula 1. Apart from the fact that his team failed to win, yet again, despite Leclerc delivering a strong weekend all along, there's something that's garnered much attention from Mattia Binotto in the current season.
Given that all teams had an opportunity to vote and elect going back to the last season's tyres, something which didn't happen, Mattia Binotto hasn't shied away from offering his criticism for their present choice.
ADVERTISEMENT
Article continues below this ad
In fact, the Switzerland-born Binotto has gone on to a rather extreme outlook on his disconsolation with the rubber saying, "I feel ashamed that other teams didn't make the choice to revert back to last season's Pirelli tyre compounds."
That's said, let us try and get a deeper sense as to what is making Mattia Binotto say the statement he recently levelled with regards to the tyres:
Normally, you've got good battles when you do not have a car which is over-performing, so this weekend has been great in that respect.
"(But) I think we missed a great opportunity this weekend on the tyres decision. I think the entire F1, we should have done something. Sometimes we are discussing a lot and we are not acting.
He would further add that "changing the tyres selection would have been a great opportunity to somehow try to close the field."