MAXWELL MAKES A MEMORABLE RETURN
Published 09/08/2016, 2:53 PM EDT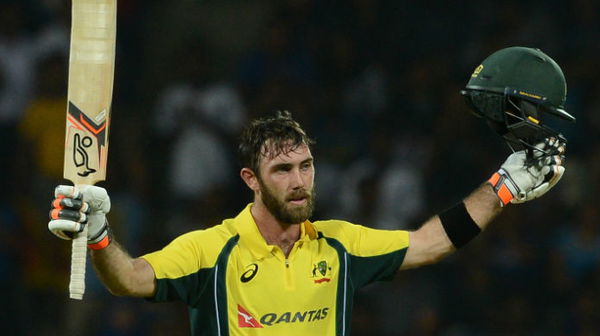 ---
---
Oh September, dear September! What a month you're turning out to be… First, it was the mighty English under a bold young opener in the form of Alex Hales who took it upon himself to bash his way through to take England to the highest ever score in the ODI's. And then there was Glenn Maxwell. Carnage, eccentric, brutal and God knows what else it would take to describe the innings of this hard-hitting Australian batsman, who completely eviscerated the Sri Lankans. Glenn Maxwell made sure that he wielded everything in his kitty to come up with something that was completely spectacular. The Maxwell show ended with 145 of just 65 deliveries beside his name and took the Australians to 263 for 3 in their allotted 20 overs- the highest ever score in T20 internationals. Maxwell went on to tong 9 sixes in his innings, second to the record of maximum sixes hit in an innings by a batsman (15- Aaron Finch). This also came in as the third century in Pallekele – most at any venue in international cricket in T20 format.
ADVERTISEMENT
Article continues below this ad
Maybe that's the risk of having someone like Maxwell in your dressing room. More often than not, he would not vindicate his position in your line up, and would accumulate a larger share of flak. But on his days, he would make sure that you would just sit down, smile and thank God that this guy bats for you. He is an epitome of the modern day, fearless, hit hard play unorthodox school of batting. He is shrewd to loose balls and can dwarf your most commendable effort by his amazing shot selection. He plays more on your mind and could toy around with your field placing as he is the type of batsman who has a penchant for a mid-wicket slog, and is more than happy to follow it up with a reverse sweep six above covers. And, as an opposition, your options are suddenly limited and you get washed away by this man's brilliance.
But what was more appreciable was that indomitable grit that you could see searing through his eyes. Having been dropped from the one-day side, One could see that he was out there to make a statement and justify why he deserves to wear yellow on his chest. He was focused and was smart not to squander the opportunity provided. There are generally two schisms that run in world cricket; one who are happy to hide their cards and to unleash their most perilous weapon right at the end to procure that 20 run advantage and then there are those who would play their cards out and give their most destructive batsman maximum opportunity to have an impact on the game. And last night, this was one of the best moves that the Australians' think tank came up with. They gave their most hungry wolf 120 balls to go out there and prey with freedom. And sometimes that type of backing is what it takes to glean out best from your players. Maxwell allayed any qualms about his debut at the opening position and made sure that his natural truculent disposition is properly gilded with impeccable shot selection. All in all, it was one of the best T20 innings that World Cricket has witnessed from a batsman who is a true offspring of this very format of the game.
ADVERTISEMENT
Article continues below this ad