Max Verstappen-"I'm Glad my Dad Wasn't There"
Published 11/13/2018, 3:13 AM EST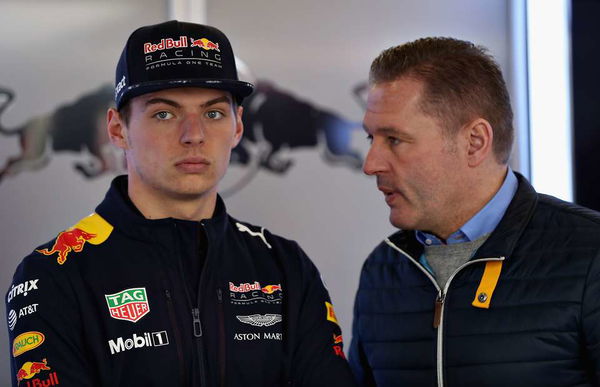 ---
---
Max Verstappen received community service as a punishment for his behavior after the Brazilian GP. Verstappen shoved and pushed
Esteban Ocon
, which was caught on the cameras, after Ocon cost Verstappen a potential first position at the Brazilian GP. Verstappen in his exclusive interview with Ziggo Sport said that he was annoyed with Ocon's reaction, more than anything.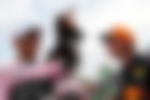 "No. I'm just annoyed about not winning," the Red Bull driver told in his interview. He spoke about how Ocon had no decency to even apologize and that he greeted him with a cheeky smile which flared his temper even more. "I wanted to know what was happening with him and he just did a big grin and said 'I was faster than you'. He didn't say he apologized and in fact reacted the opposite way," said Max Verstappen.
"I wanted to be positive for my mechanics, but then you see someone like that who does not even say sorry for what happened",
he continued. 
"You do not expect to be hit by a laggard. I'm glad my dad wasn't there,"
said Verstappen, whose father Jos is well known in the F1 community for his short temper.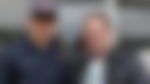 Verstappen was asked if his long standing rivalry with Ocon, from the times when they were younger, caused more of an impact in what transpired after the Brazilian GP. Max Verstappen said, "He is not a competitor of mine in formula one. I focus on myself and the people I have to beat."
He was also asked about what he thought about people asking him to consult a psychologist. "If they come to me with a psychologist, I'll kick them out right away", said Max Verstappen."You have to stand firmly in your own shoes. I don't need anyone. My father is a bit like a psychologist anyway," he grinned.