Mad Max – Champion in the making
Published 12/11/2015, 11:45 AM EST
By
Without a doubt. Max Verstappen has made a big splash in his first couple of seasons in F1. In fact, the first impact came just before his debut. The FIA raised the minimum age of participation to 18, a couple of months before the then 17 year old made his debut. He has set records and performed brilliantly in the Torro Rosso of 2015 and Red Bull of 2016.
ADVERTISEMENT
Article continues below this ad
At the end of his first season, he scored 49 points with Torro Rosso. He outscored his teammate by 31 points as well. His best finish was 4, which he achieved twice that season, showcasing his raw skill and inherent racing talent.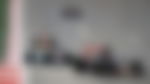 His start to F1 was shaky, with just a couple of point finishes in the first half of season and a fair few retirements. At Monaco, he crashed into Grosjean after braking late and drew severe criticism from the likes of Massa and Button and the broader F1 community. Though, Button was more critical on his press handling skills in the aftermath of the situation. The second half of the season saw him convert his potential into results. He failed to score points only twice in the last 10 races. He finished 4 at Hungary and USA. The latter was voted the best drive of the season.
ADVERTISEMENT
Article continues below this ad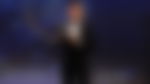 On the track, his aggression was there for all to see. We also saw the more determined side, when he refused team orders. He had refused to let Sainz pass him as the team wanted to pass Sergio Perez at the 2015 Singapore Grand Prix. This is something which might help him in the future. His driving matured as the season progressed and his consistency in Torro Rosso was obvious.  He won the Rookie of the Year, Personality of the Year and Overtake of the Year (on Felipe Nasr at the Blanchimont corner of the Belgian Grand Prix).
https://www.youtube.com/watch?v=PL1xX5Zz5M0
Come 2016, he went on to show more. Red Bull had an immediate issue brewing between Max and Sainz. Both talented rookies were aiming for a drive at Red Bull. They did nearly crash into each other at Australia, with Max just spinning out. Things changed after the Russian Grand Prix. Daniil Kvyat who was under immense criticism for his performances, had his seat exchanged with Max. This promoted the 18 year old to the main seat at Red Bull Racing. At Spain, capitalizing on a Mercedes double crash and a better 2-stop pit strategy, he rewrote the history books by becoming the youngest winner in F1.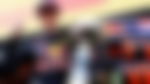 Despite crashing at Monaco, he got to grips with the car quite well. Good enough to be able to defend for long periods against the faster Ferrari's and Mercedes. His moves on Nico Rosberg at Silverstone, and defence against him at Canada were wonderful.
What many won't forget in a hurry is his drive at Brazil. Using the wet weather to his advantage and taking non-conventional routes, he found the grip he needed to charge from 14 to 3 by the end of the race. It's been hailed as one of the best wet weather drives in F1. He narrowly lost 4 in the drivers' championship to Sebastian Vettel, indicating a strong year with the team.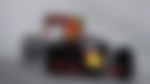 As per 2016 season statistics, he led the field in overtakes. Max made 78 overtakes this season (3.71 a race) which is the highest ever recorded. This shows how much he can fight his way up the order from the midfield if the need arises. Some of his best overtakes this season, were made on Nico Rosberg (Silverstone), Kimi Raikkonen (Spain).
ADVERTISEMENT
Article continues below this ad
He once again, won the Personality of the year and his move on Nico Rosberg at Silverstone has been voted as the Action of the year.
https://www.youtube.com/watch?v=TMailJg_r04
It's hard to believe at times but he's yet to turn 20 and has nearly 40 races under his belt. On top of that, it includes a win and 8 podium places. He may not have made friends in some of the established drivers, but he certainly has earned their respect (However loathe they might be to admit it).
ADVERTISEMENT
Article continues below this ad
Red Bull are expected to have a strong car next year. If Max can use his talent to push that car to the machine, we are talking about the driver who is likely to break a lot of records in the sport.