Max Verstappen Explains Reason Behind Taking the COVID Vaccine
Published 03/14/2021, 10:24 AM EDT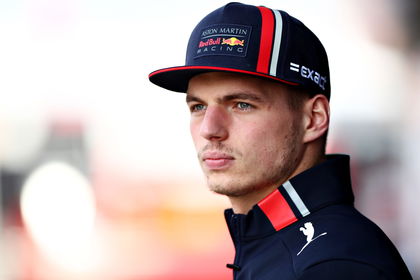 ---
---
Unfortunately for the world, the new year hasn't brought about the end of the deadly coronavirus pandemic. However, the arrival of different vaccine candidates around the world has raised hopes of a slow return to the old normal. Interestingly, Max Verstappen got the vaccination done before Bahrain authorities had even offered to roll out the vaccinations.
ADVERTISEMENT
Article continues below this ad
The government of Bahrain offered to give vaccinations to the Formula One organization. However, they declined since they didn't think it was the right time to do so and felt the locals of the country should be prioritized.
However, teams and drivers are independent and can decide whether they want to get the vaccine. Verstappen declined the offer since he has already been given the shot and has given a reason for why he did so.
ADVERTISEMENT
Article continues below this ad
Max Verstappen is concerned about his safety
The Dutchman said, "That gives a feeling of safety. As a driver, you are on the road a lot and you also meet a lot of people. Then you still run risks and that danger has now passed." (translated via Google)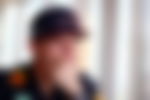 The F1 grid had some COVID cases of their own, with drivers like Lance Stroll, Sergio Perez, Charles Leclerc & Mclaren's Lando Norris contracting the virus. Hence, it is safe to assume that Verstappen didn't want to take any chance in the new Formula One season.
The Dutchman is optimistic about the new Red Bull car
Verstappen was behind the wheel of the new RB16B, and he feels that Red Bull will have a great season ahead in the upcoming championship in 2021
He said, "What was the most important was just to get a lot of laps on the boards and to understand the car, what to do with the set-up and try things on the car as well. I would say that they were all responding like we would have hoped. So I think that was very positive."
ADVERTISEMENT
Article continues below this ad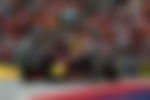 Red Bull finished 2nd in the constructor's championship last year, while their rival Mercedes went on to win their seventh title. However, the team now has the talents of Sergio Perez and Verstappen, as they hope they can take the fight to the Silver Arrows in 2021.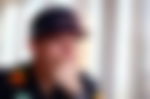 ADVERTISEMENT
Article continues below this ad