Max Verstappen: "Don't have a Chance in Qualifying"
Published 10/26/2018, 6:46 AM EDT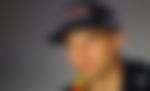 ---
---
Max Verstappen saw himself reach the second place after starting in the 18th place, at the US Grand Prix in Austin. Verstappen said that they really did not expect a podium finish, and that it was kind of a bonus to end up on the podium.  "It was definitely a good one(race), but it's difficult to choose if it's going to be the best", said Verstappen. "I also don't want to really look at it like that. It's always important to try to score the most points as possible, especially when you start at the back."
ADVERTISEMENT
Article continues below this ad
"I think we didn't expect to really fight for the podium but looking at the year before as well, we were really competitive in the race and again it showed this time out as well",
 he continued.
 "Doing the opposite strategy I think seemed to be working well and to be at the end of the race fighting for victory was very nice. And of course to hang on to second in the last few laps was challenging with the tyres I had, but also a lot of fun", 
said Max Verstappen.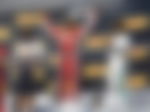 After winning the Mexican Grand Prix last year, he believes that this is their best chance to win a race in the final three races. However, the Belgian said that he was not hoping for the best result in the qualifying, and suggested that they would have to fight it out on race day. "This is definitely the best chance for us", he said. "We'll try to set up the car in the best way possible and we'll find out how we're going to perform. I don't think in qualifying we have a chance but in the race we anyway seem to be working a lot better, so I expect this to be better than Austin", said Max Verstappen.
ADVERTISEMENT
Article continues below this ad