Max Verstappen Recalls Horror Story with Father Jos Stranding Him Alone After Losing a Race
Published 12/31/2019, 2:22 PM EST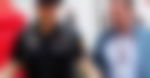 ---
---
Max Verstappen and his father Jos enjoy a fairly good relationship with each other. However, the young Dutchman revealed that both his parents were hard taskmasters. This was especially true for his father, former F1 driver Jos Verstappen
ADVERTISEMENT
Article continues below this ad
The 22-year old exhibits a lot of maturity while driving on the circuit. However, in spite of coming from a family with a racing pedigree, Max Verstappen did not have an easy life until reaching Formula 1 .
Jos Verstappen himself raced in Formula One between 1994 and 2003. Also, Max's mother, Sophie Kumpen excelled in karting. The family's expectations for 'young' Max have been said to be above normal. Rumour had it that Jos sometimes resorted to physical violence against the boy.
ADVERTISEMENT
Article continues below this ad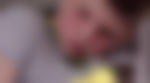 In Sochi, following the Russian Grand Prix 2019, ​Max ​Verstappen reminisced an interesting episode in his karting days. In 2012, when he was just 15 years old he was racing at an event in Sarno, near Naples, Italy.
"I should have won that race easily," he told The Telegraph. "On the first lap, someone overtook me and I wanted to regain my position on the next lap. I tried to pass a very fast turn, he didn't see me and we hit. "
ADVERTISEMENT
Article continues below this ad
"My dad worked very hard that weekend and I threw it all away. He was very angry and didn't talk to me. On the way home, about five miles away, he said something to me and we ended up arguing."
Max Verstappen went on to say that Jos stopped at a gas station and kicked him out of the van. He said that he was supposed to go home alone, and left the 15-year old alone. Max then called his mother to pick him up and Jos and he were not on speaking terms for a week.
As a parting thought, he said, "I never had any surprises in F1 because no one was as hard on me as my dad."
ADVERTISEMENT
Article continues below this ad