Max Verstappen Is Of The View That Honda Need To Take A Bigger Step
Published 06/26/2019, 11:49 AM EDT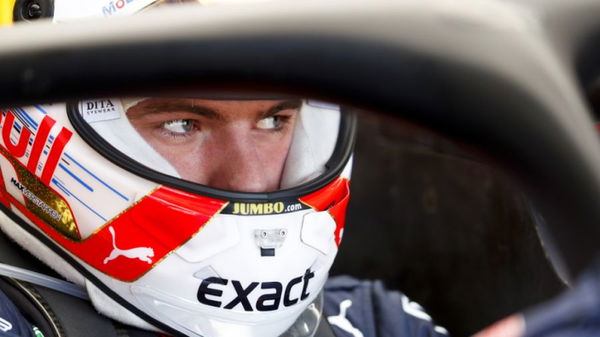 The 2019 World championship- at least, at this point in time- seems to be heading toward a one-way street. Given the smashing form of the two Silver Arrows drivers, there's hardly any doubt that only Lewis Hamilton and teammate, Valtteri Bottas are in firm contention for a world championship.
ADVERTISEMENT
Article continues below this ad
Regardless of who among the two drivers wins, in the end, it'll be a win-win for Mercedes- right? So at a time where Mercedes' biggest challengers are clearly struggling, despite Ferrari not having a pathetic or undrivable car, it could be said that it is Red Bull that's punching above their weight in 2019.
While surely a world championship had been ruled out right at the beginning of the ongoing season, in the immediate aftermath of the pre-season testing at Spain, Red Bull were contesting for a singular aim: to close the gap between the frontrunners at the top. And to that end, if there's one driver that has done his job damn well then it's none other than Max Verstappen.
ADVERTISEMENT
Article continues below this ad
Max Verstappen, it mustn't be forgotten, drove a fine race at Les Castellet, driving in the picturesque French countryside only for the second time in his career. In gathering a fourth-placed finish, ahead of Sebastian Vettel, Max Verstappen rewarded the faith his team had of him, especially on a circuit that posed an acerbic contest to all cars given it's high-speed corners and challenging turns.
But it must be said that Max Verstappen has been in quite some form this year, apart from having finished well, gathering 12 valuable points for the Milton Keynes-outfit from France. Apart from a podium at Australia and Spain, the latter being the scene of his famous 2016 win, a record-breaking occasion, Max Verstappen has been hanging on well to the usual P4s, a customary position that one's seen him on for the better part of the season.
And therefore, it could be said that a part of his 2019 consistency could well be down to the solidity of the Honda engine that Red Bull have quite nicely adapted to. But guess what? The famous Dutch driver popularly hailed as "Mad Max", is of the view that if they are to really succeed and leave a lasting impression then Honda need to take a much bigger step.
ADVERTISEMENT
Article continues below this ad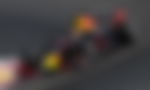 Currently, a strong alliance on the grid, a partnership that's constantly been yielding points and turning podium finishes, way better than the likes of the McLaren-Renault or Alfa Romeo-Ferrari pairing, Red Bull are doing well with Honda, so far. But make no mistake. They can do even better, according to Max, speaking of which, here's what the Dutchman had to share:
"You could see in lap one I think we are missing some top speed to the top guys," he said in response to a question from RaceFans. "The McLarens behind are very quick on the straight.
ADVERTISEMENT
Article continues below this ad
"The car balance is not too bad. We do need to gain a bit of performance from the car to be really competitive. We do need to make a bigger step also with the engine."
"You could see the Renault over one lap they have a quite powerful 'quali mode' or whatever they use in lap one," he added. "Afterwards they have to back it out, of course, and then you can see they are not a threat anymore. But over one lap we can definitely improve a bit more."