Max Verstappen Worried F1 Underestimating Mechanics' "Private Life" With Proposed 23 Race Calendar
Published 10/31/2020, 12:40 PM EDT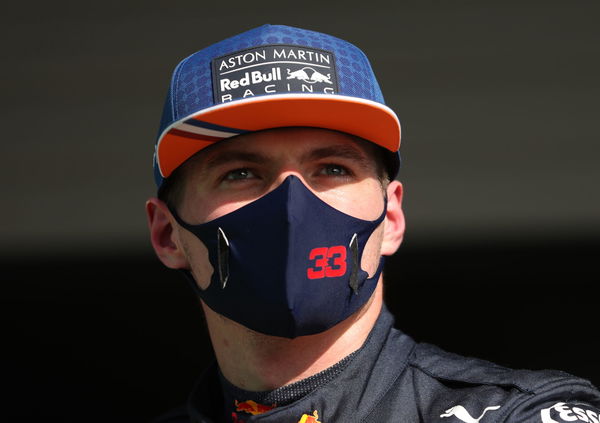 ---
---
The F1 is a mad circus. A circus because it is the same routine for them as for a circus party. Every week they travel across borders along with all their tools to set up shop in another country, entertain them for the weekend, and then back to traveling again. Interesting, right? Well, Max Verstappen disagrees with that.
ADVERTISEMENT
Article continues below this ad
F1 came out with a draft of the '21 F1 calendar and it boasts of 23 races. This equals 23 weekends out of 52 weekends in a year. Almost half the year gone into work. Well, that is how hard the life of F1 teams is. In a pre-race press meet, when Red Bull shared their thoughts on the same, Max voiced how tiring it will be for the crew.
ADVERTISEMENT
Article continues below this ad
"23 races is a lot, I would say." replied the Dutchman. The drivers don't really worry about much as they can visit their families between every race. However, the crew, the people working behind the scenes, they take the heat of such an extensive calendar. For them, it will be a busy year that will be equally tiring.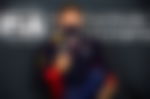 Max Verstappen advises a balance between work and family
Max Verstappen has been around the grid for almost 5 years now. He is aware of how hard a crew has to work in order to provide the efficiency needed to perform. He is sure that without maintaining a balance in family and work, that efficiency will surely plummet down. This is one factor that troubles the Dutchman.
"You have F1 that is a part of your life and you also have a private life and I think you shouldn't underestimate that as well.
"Because if you don't feel well as a person being away from home so much performance goes down as well. Its important to find a good balance in that and not overdo it." remarked the Red Bull key man.
Verstappen got bred into the track. There is nothing the Dutchman likes more than racing. However, even then he needs his time off the track to meet his family, to clear his head, and to focus better. Therefore, as mentioned earlier, that balance is very important.
ADVERTISEMENT
Article continues below this ad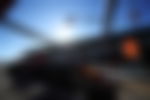 "Yeah it is quite a lot. I mean again for the drivers; it is not the worst, its more about the mechanics. They spend even more time away from home. So to have 23 race weekends, Friday, Saturday and Sunday, it is going to be hard on them. It's not only about the work at the end of the day." concluded the Dutchman.
Rightly said by Max Verstappen. However, the crew, the teams, the racers have no say in the calendar and they will have to adhere to F1's decision. All we can do is pray they have a good year ahead of them.
ADVERTISEMENT
Article continues below this ad
WATCH – Esteban Ocon Pits in the Mclaren Box Instead of Renault in Imola Free Practice