"Maybe I Will Never Play the Final Again": Angelique Kerber Recalls Biggest Win Against Serena Williams
Published 04/23/2021, 7:15 AM EDT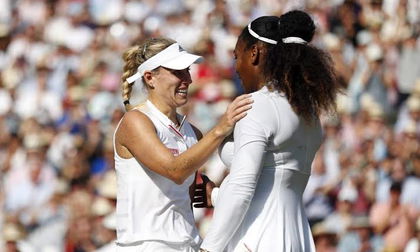 ---
---
Serena Williams has had a long career in which many have come and challenged her, and some have gotten the better of her. Former World No. 1 Angelique Kerber was a late bloomer as she started challenging for Grand Slams in her late 20s in 2016. Fast forward to 2021, and she is the proud holder of three Grand Slams out of which two have come against Serena.
ADVERTISEMENT
Article continues below this ad
2016 was a dream year for Kerber. She reached three Grand Slam finals, winning two and losing one. Against Serena, she won the Australian Open final but lost the Wimbledon final. But in 2018, she got her revenge on Serena as she beat her in the Wimbledon final to win the prestigious Grand Slam. Kerber revealed the magnitude of the victory.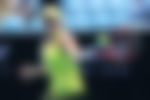 Kerber said, "It was a huge win and for me, it was more like getting a second chance to playing the Wimbledon final and then also against Serena. That was for me the day I remember. I was so nervous because I knew okay maybe I will never play the final again it's my second final and let's put everything what I have for this match. And I was more like I was thinking the whole day before about the final in Australia where I beat her."
ADVERTISEMENT
Article continues below this ad
Redemption for Angelique Kerber against Serena Williams in Wimbledon 2018
Kerber revealed her game plan for the 2018 final, and she reminded everybody of her attacking instinct that earned a runaway 6-3, 6-3 victory against Serena.
ADVERTISEMENT
Article continues below this ad
She said, "And also what's happened after I was more prepared because I knew what's happened after the final I was more like okay let's take your second chance, let's try to play your own game, be aggressive and go for it. I was not more like waiting or like being defensive… [I was] trying to take the match in my hand and trying to win it by myself and not waiting that Serena's maybe missing the balls, so that was the goal for the match."
Incidentally, the 2018 Wimbledon final started Serena's Grand Slam final curse. Since then, the American has played three finals and lost all of them. Kerber's victory was certainly one of the most unexpected and aggressive displays against Serena.
ADVERTISEMENT
Article continues below this ad