McLaren Change Lewis Hamilton's Steering Wheel in Record Time
Published 04/30/2019, 3:32 AM EDT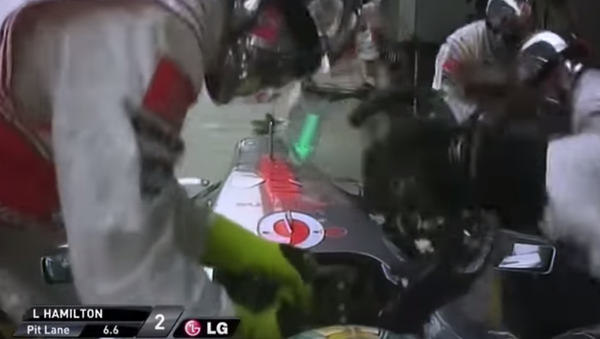 During the 2012 Indian Grand Prix, Lewis Hamilton, then driving for McLaren reported radio trouble. So, he surmised that a steering wheel change was in order and dived into the pitlane. Needless to say, the McLaren team were lightning quick and the overall stop was done in 3.3 seconds.
As he pulled into his box, the team was ready with the new steering wheel and fitted it while the tyres were being changed. Normally, something like this would have cost an extra couple of seconds. However, McLaren had all their bases covered and Hamilton was on his way in no time.
In the end, Hamilton finished 4th with teammate Jenson Button in 5th. In the meantime, Sebastian Vettel took the win, ahead of Fernando Alonso and Mark Webber respectively.
Felipe Massa led the remainder of the top 10, which included, Kimi Raikkonen, Nico Hulkenberg, Romain Grosjean and Bruno Senna.