McLaren Gaining a Second due to Renault Engine
Published 02/05/2018, 4:22 PM EST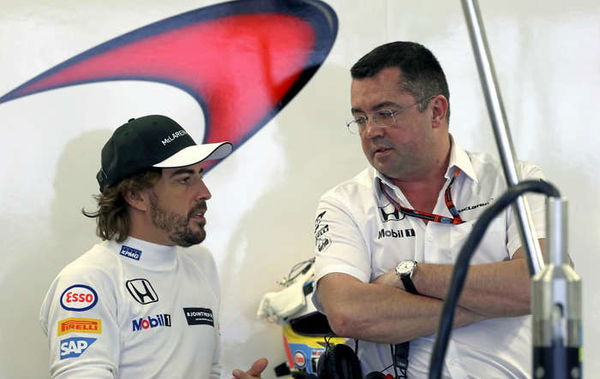 ---
---
McLaren racing director Eric Boullier has made a fairly bold claim about the 2018 car. The Frenchman has said that, thanks to the Renault engine, McLaren has gained a second compared to the 2017 car.
ADVERTISEMENT
Article continues below this ad
The team's 2018 goals are to get at least a few victories. Boullier said, "We needed some time to adjust and it is premature to comment at this stage. We are not the only team and I do not know what other teams have done this winter. We have introduced the data from the Renault engine into the simulator and discovered that by simply changing the engine we save one second in time".
However, it wasn't plain sailing for the Woking team. Since it was a new power unit under a different manufacturer, they faced some delays in the schedule. Fortunately for them, the issue is now partly under control. Boullier explained, "The Honda and Renault engines have a different configuration, so we had to redesign the rear of the car. We have made up for the delay".
ADVERTISEMENT
Article continues below this ad
The main reason behind the relationship with Honda turning sour was poor communication between the 2 parties. To prevent such a situation from occurring again, the chiefs have decided to tackling the situation by being more present. Boullier continued, "I was insistent on attending the first technical briefing with Renault so that I can help my boys in case of any confusion. I am positive that both sides are content."
Will this finally be the year that McLaren gets back to winning ways? The team have gone through disappointment after disappointment in their 3 years with Honda. If the Renault engine does not meet their targets, it would just crush the McLaren team's spirit. But hopefully for their sake, things run smoothly for the McLaren-Renault partnership.