McLaren: From Upsurge To Downswing
Published 06/23/2015, 1:25 PM EDT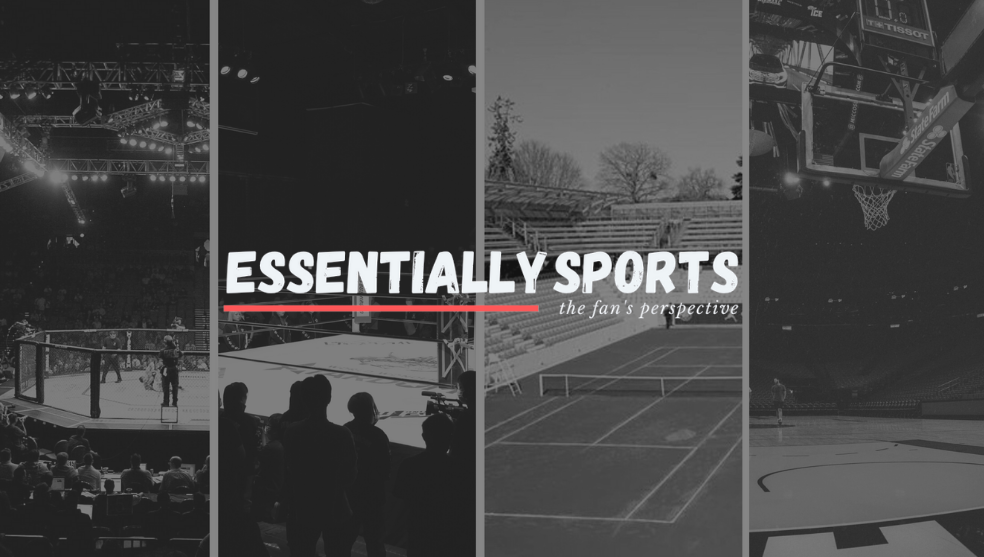 ---
---
Mclaren Honda, the team which has been a backmarker till now and is going to touch new low this season was once a front runner. They had won 4 constructor's title with Honda in the past. All in all a team with a record of winning 182 races, 12 drivers' Championship and 8 constructor's championship struggling to save themselves from being lapped. Sounds like a Greek tragedy.
ADVERTISEMENT
Article continues below this ad
There were lows in past like pre Alain Prost – Ayrton Senna era or the mid 90's where they struggled to register win in 3 years but it has been complete downhill as their car has not even finished race 10 times in 8 races this season. Let's look at their background:
ADVERTISEMENT
Article continues below this ad
Founded by a New Zealander Bruce Mclaren made the team's Grand Prix debut at the 1966 Monaco race(of the current Formula One teams only Ferrari is older).  Their car was highly unreliable and under powered due to poor choice of engines. In 1968 it was Bruce himself who brought Mclaren's first Grand Prix win in Belgium. Later that year his teammate and fellow New Zealander Denny Hulme won in Italy and Canada and ended their season on second place. The following couple of years were tough for Mclaren as their founder died in a crash while testing Can-Am car. After his death, Teddy Mayer took over effective control of the team. The 1972 season saw improvements though: Hulme won the team's first Grand Prix for two-and-a-half years in South Africa and he and Peter Revson scored ten other podiums, the team finishing third in the constructors' championship.
In 1974, Emerson Fittipaldi joined McLaren. Hulme, in his final Formula One campaign, won the Argentinian season-opener. Fittipaldi, with wins in Brazil, Belgium and Canada, took the drivers' championship. It was a close fight for Fittipaldi, who secured the title with a fourth at the season-ending United States Grand Prix, putting him three points ahead of Ferrari's Clay Regazzoni. With Hulme and multiple motorcycle world champion Mike Hailwood, he also sealed McLaren's first constructors' championship.
Following the years they maintained their reputation of being a title contender though not winning any. In 1976 James Hunt won Drivers' championship with a drive with Mclaren and missed out on Constructors title.The following years the struggled with finding the right pair of drivers till the early 80's. This was the lowest the team ever went up until now.
The team stuck with Ford engines till 1983 and mid season they changed to Turbocharged TAG 1.6l V6 engines. With Niki Lauda and Alain Prost and with TAG engine , Mclaren won two consecutive Constructor's title and both the drivers won Drivers' Championship. But their golden Period was not yet over yet.
They switched to Honda Turbocharged 1.5l V6 engines in 1988 (The same configuration used in 2015 season). That season the team were on top spot of podium in all races except one(15 in a season). They finished 1-2 in 10 out of 16 races. This also gave birth to one of the greatest rivalries Formula 1 had ever seen – Prost and Senna. Ayrton Senna won the championship that year. It was no different next year just Alain Prost won the championship with Mclaren. In 1990 Turbos were banned but Mclaren stuck with Honda 3.5l naturally aspirated engines. The relationship between the teammates soured which made Prost to switch teams. But the luck for them didn't change as Senna went on two bring two more titles for the team. This sums up as 4 Constructors titles and 4 Driver Championship with Honda.
They returned to Ford engines and then to Mercedes V10 by 1995 as Honda withdrew from Formula 1.  They even tried Lamborghini engine but didn't quite work for them. This started the Mercedes era for Mclaren. The ride with Mercedes didn't start as expected. The car was not among the front runners nor they finished out of points. The car was highly unreliable as it had 15 retirements in 95 season. By the end of 1996 season Mclaren didnt win even a single race for 3 years.
Adrian Newey joined Mclaren in 1998 and the team was again able to challenge for Championship. Schumacher and Ferrari provided the greatest competition, the former levelled on points with Häkkinen with two races to go, but wins for Häkkinen at the Luxembourg and Japanese Grands Prix gave both him the drivers' championship and McLaren the constructors' championship. This was the last Constructor's tite that Mclaren won. Häkkinen won his second drivers' championship the following season, but due to a combination of driver errors and mechanical failures, the team lost the constructors' title to Ferrari. The year 2000 was not a repeat of recent successes: McLaren won seven races in a close fight with Ferrari, but ultimately Ferrari and Schumacher prevailed in both competitions. This marked the start of a decline in form as Ferrari cemented their position at the head of Formula One.
In 2003 the team had a promising start as the won the first two races with Coulthard and Raikkonen. But the team suffured a major setback as they failed the crash test and had to switch to year old design. Raikkonen scored point consistently and missed the drivers' Championship by the two points. The 2005 season was most successful season for Mclaren since 1998 as they won 10 races. But due to unreliability of car they retired on many occasion which led to losing both tiltle to Alonso. Because of the car being unstable they struggled in 2006 season as they had 11 retirements.
In 2007 Lewis Hamilton joined alongside Alonso. The pair scored four wins each and led the drivers' championship for much of the year, but tensions arose within the team, some commentators claiming that Alonso was unable to cope with Hamilton's competitiveness. The McLaren team were investigated by the FIA for being in possession of proprietary detailed technical blueprints of Ferrari's car – the so-called "Spygate" controversy. McLaren were found guilty and the team were excluded from the constructors' championship and fined $100M. The drivers were allowed to continue without penalty, and whilst Hamilton led the drivers' championship heading into the final race in Brazil, Räikkönen in the Ferrari won the race and the drivers' championship, a single point ahead of both McLaren drivers.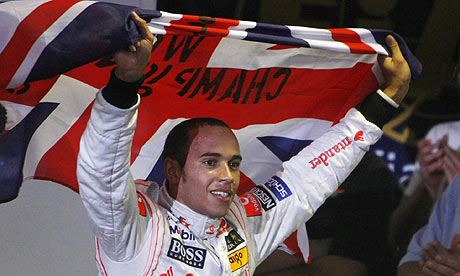 ADVERTISEMENT
Article continues below this ad
In 2008, Lewis Hamilton won 5 races in the season and entered the final race with 7 points ahead of Massa. Massa won the race and almost the Championship until Hamilton took over Timo Glock at the last corner to finish necessary fifth. But the team missed on the Constructor's title.
Coming to the present: The team won their last race in 2012 and the best contructor's position they held is 2nd (in 2011). By 2013 they managed to clear their reliability problems but stuggled with the right pair of drivers and pace. But this time around they hold two big guns in the team: Button and Alonso, both Drivers' Champions. They have one of the best combination this season but both giving up as the car lacks pace. It is the same Honda with which they won 4 Championship and had almost same engine configuration as before but now missing the formula. Thrice this season both cars have failed to finish the race. Honda is almost 75hp down than its competitors. The thing that has been astonishing is that with being one of thee oldies and having so much facilities and funds being provided have not been able to build a car than at least crosses the finish line. The good part has been they have been working with Honda rather than pointing fingers in the media unlike their brothers at Red Bull. There had been major improvements in the car since winter testing but still not quite enough. It is also important for the team to get their drivers in sound mind as both are world champions and are not at all comfortable seeing themselves being passed by car after car. Alonso might not stick to the team by next season and Button might show his loyalty or could take retirement after this season. There had been stories from the garage about Honda being a slow learner and having internal issue with the team. But it will be good for Honda if they work with the team as experience always counts. Both cars had 25-place penalties for changing almost everything in the power unit before entering Austria. They upgraded Alonso's car with better aerodynamics which included a new short nose, front wing, floor and diffuser but he ended up in barriers with Raikkonen below him. Button's engine failed at lap nine in front of Honda's CEO Takahiro Hachigo.
ADVERTISEMENT
Article continues below this ad
But this is not the end for them. They have to stay positive. There is always a next season. This season its difficult to expect good results but maybe in coming years we may see the giant resurrect as they have done before.