Men that matter: South Africa in India
Published 09/28/2015, 1:00 PM EDT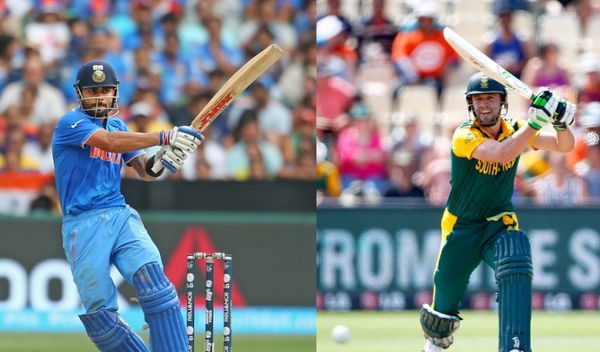 ---
---
With the Marathon Nelson Mandela- Gandhi series round the corner, between India and South Africa, once again excitement fills the air, as cricket is back in India. There will be none happier than the Indian team themselves, as they thrive best under these 'homely' conditions. The grueling away season has come to an end but the battle has just gotten tougher. As strong Protean side landed on the subcontinent shores hungrier than ever and are up against familiar faces from the IPL and are ready for the this mouth watering contest. But who exactly will be the men to watch out. Who will be the ones to guide their sides through in this tough battle, here's a look at some of the   Key Individuals in the upcoming marathon tour.
ADVERTISEMENT
Article continues below this ad
Faf Du Plesis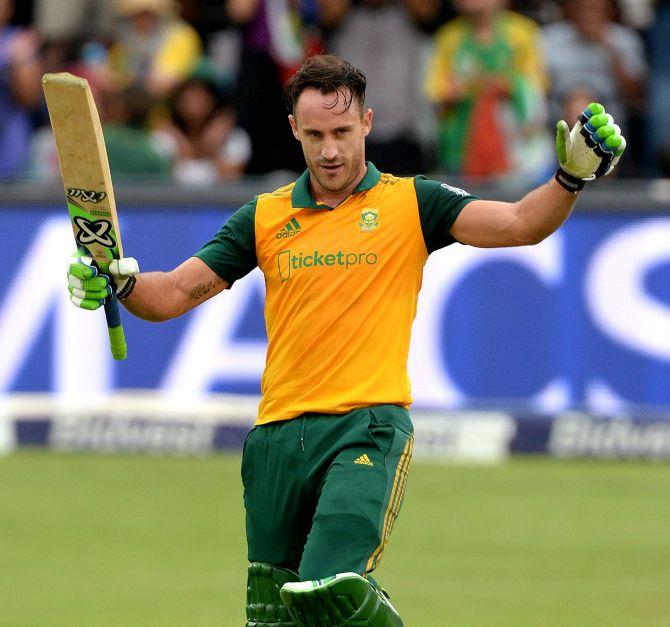 ADVERTISEMENT
Article continues below this ad
The Proteas T20 captain, Francois du Plesis is an important player in all the three formats of the game and more so in the sub continental conditions. With a wealth of IPL experience playing along side Dhoni,  Ashwin and Raina, Du Plessis had merged into the CSK core. With skills ably backed up with character and temperament, the right hander might become another Cronje, Gibbs or Kallis and just prove to be thorn in the Indian flesh in the upcoming tour.
AB Devilliers (X-Factor)
South Africa's ODI skipper, AB de Villiers is a threat to any side in any conditions, let alone India against whom he has a phenomenal record of 865 runs in 22 innings at an average of 41.19 in tests and 765 in 20 ODI innings at 45.24 .He is only third in the all time highest run getters in encounters involving these two sides after Sachin Tendulkar and Jacques Kallis. AB's orthodox cricket is good enough to stand out, but when transitions into 360 mode, he is brutal to any opposition. His calm temperament, which was depicted in his match winning 217 at Ahemedabad in 2008, will come in handy in the test series, as the backbone of an inexperienced Protea batting line up which is up to defend the record of not losing an away series since 2006.
Dale Steyn
Once again a Protea , who is a threat irrespective of opposition and conditions. Dale Steyn is skilled enough to extract bounce and movement on dead tracks, as evident from his match winning spell of 7/51  in the 2010 Nagpur Test, where he broke the backbone India's strong batting line up . Steyn, also heavily experienced in the IPL, knows the Indian conditions quite well and  his  menacing record against the Indians which reads 63 wickets from just 12 tests  only makes him the most potent weapon in the Protean bowling armor in this upcoming series.
Imran Tahir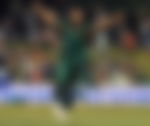 The best spinner in the current South African squad, Imran Tahir has already been earmarked by Sachin Tendulkar as a 'threat' in the Indian conditions. The speculation itself is widely justified as the Pakistani born spinner had already accepted the challenge of leading South Africa's spin department in all the three formats and has come out on top for over a year and  a half now. Tahir, no doubt would be effective with the white ball under the lights in the limited overs leg, but his real test would come in the Test series. The Indians haven't treated visiting spinners with any mercy over the years and would attack him from the onset, but it might just turn out to be Tahir's blessing in disguise.
Hashim Amla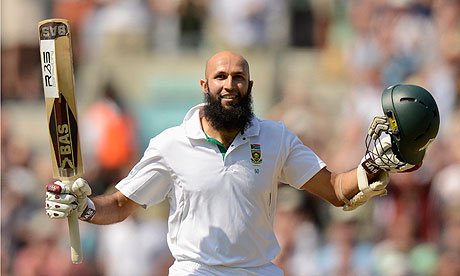 The mercurial run machine Amla is a thorn in any top opposition's flesh on any kind of a surface.With 1207 runs  against India, Amla is only second after Jacques Kallis in the all time highest run getters for the Proteas against India,  including 5 hundreds in tests against India and his ability to counter pace and spin in an efficient makes him a player to look out in the test series leg of the tour.
Virat Kohli ( X-factor)
The Indian test skipper is one of the world's best, and more so in his own backyard. With the recent test exploits in Sri Lanka fresh, Virat would definitely be high on confidence, and hence the danger signal for the Proteas. Kohli has also been in superhuman form in home conditions in the one dayers , With 279, 197 and 316  runs at staggering averages 114, 63 and 82 against the visiting Australian, West Indies and Sri Lankan sides respectively in the  last 2 years,his career at home is ever on a rise and South Africa might just be the next to face his brunt.
Rohit Sharma
All the doubts and the worries regarding Rohit Sharma seem to vanish once a home series arrives. Rohit literally resurrected his career with a game changing double hundreds  against Australia and Sri Lanka, just as question marks were raised. Rohit's form as perineally has been up and down in the recent Bangladesh and Sri Lankan tours, but this tour is more than an opportunity to set things right for him. The 'Hit man' might just be given the license to kill, in the limited overs formats of the game, and in pressure free mode, Rohit could be back at his marauding best.
Ravi Ashwin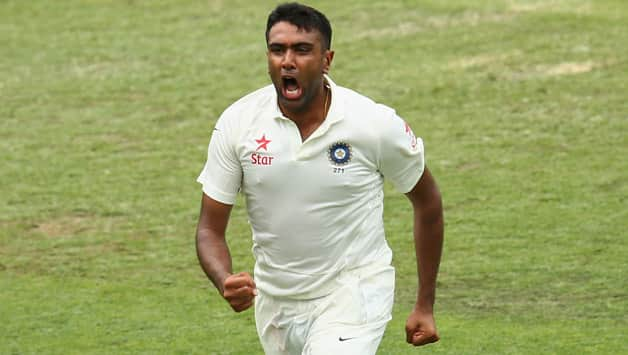 India's leading spinner, Ravichandra Ashwin has a massive role to play in the fortunes of his side, irrespective of the  format of the game. His Scintillating run of form cannot come at a better time for his country. Ashwin, branded as one of the best in the business by the team director Ravi shastri, will indeed relish the challenge, just as he usually does. The inexperienced protean batting line up could be spun away especially in the test series if they do not get into their groove quickly. Ashwin comes in handy with the new ball too in these conditions and could well be lethal.
Ajinkya Rahane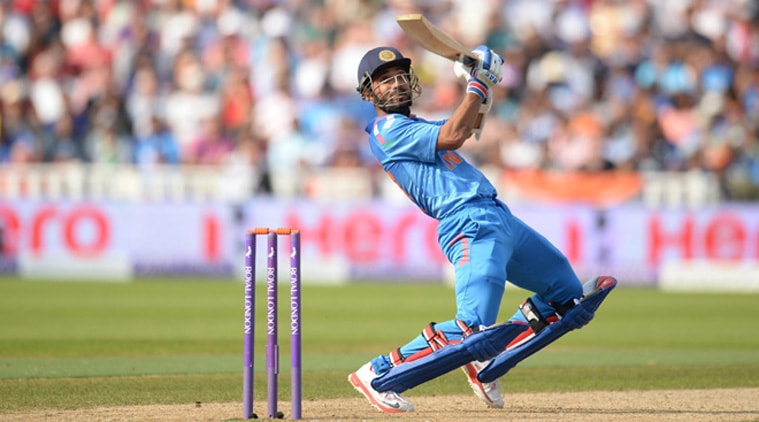 ADVERTISEMENT
Article continues below this ad
Ajinkya Rahane, according to many has come of age over India's overseas tours of South Africa, New Zealand, England and Australia. Rahane came through the ranks at the test level in these tough tours, getting runs consistently as wickets tumbled at the other end. The Mumbaikar's exploits with the Rajasthan Royals prompted his selection in the limited overs cricket and after a slow start Rahane has indeed got to his stride. He has just played two complete series at home, one against England in 2011, when he was still finding his feet in the international circuit, and again in 2014 against Sri Lanka, where he made great use of his opportunity by scoring 180 runs in 5 innings including a hundred.The overseas tours has moulded Rahane into a reliable batsman, and hence he is here today occupying a critical spots at both the ODI and test levels.
MS Dhoni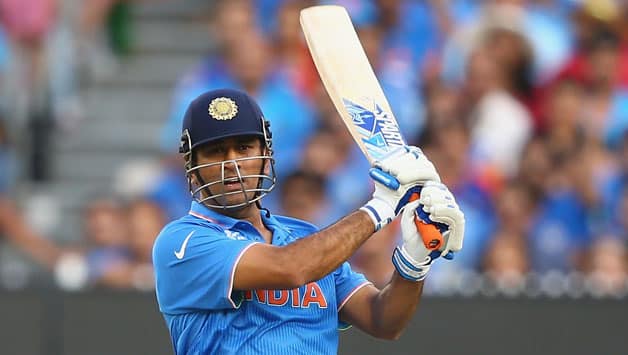 ADVERTISEMENT
Article continues below this ad
The Indian Limited overs skipper, is still an important cog in the Indian side. Expected to be at the twilight of his captaincy career, Dhoni has just received a well deserved backing from the Team Director Ravi Shastri who called him ' the best ever' and a 'legend'. But coming his performances, Dhoni had proved his critics wrong by batting well higher up the order in a match winning effort against Bangladesh. Will dhoni continue to bat up there or will he move down to 5 or 6, to become the 'vintage' Dhoni? Only time will tell that on the day of the first ODI in Kanpur. Overall ,the spotlight  has been and will be on him, be his captaincy or his batting. But history has shown that pressure has always been Dhoni's companion and it could well continue to be.