Mercedes Bracing for Chaotic Start in Mexico
Published 10/28/2018, 8:17 AM EDT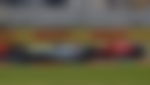 ---
---
Mercedes Formula 1 team boss Toto Wolff believes the Mexican Grand Prix start could be chaos given the top three teams line up in reverse straightline speed order.
ADVERTISEMENT
Article continues below this ad
The Red Bull-Renaults of Daniel Ricciardo and Max Verstappen fill the front row, with title contenders Lewis Hamilton and Sebastian Vettel immediately behind them.
Red Bull team principal Christian Horner fears that the Mercedes and Ferrari could get the jump on his drivers on the long run to the first corner, and Wolff agreed there could be drama at the front of the field.
ADVERTISEMENT
Article continues below this ad
"The grid has the potential for carnage on the straight and through the first corners," said Wolff when asked by Autosport about the grid line-up.
"You have the two Red Bulls which have the least straightline speed on the front row, then it's us, and then the Ferraris are obviously almost 10km/h [6mph] up to everybody else.
"I try to visualise how that could look down the straight and through the first corner, and I just hope we come out with two cars intact."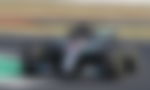 In last year's Mexican Grand Prix Hamilton, Vettel and Verstappen made contact through the opening corners, with only eventual winner Verstappen emerging unscathed.
Hamilton said he would be ready to jump the cars ahead if the chance arose, but stressed that he would not take any risks as he closes on the 2018 title.
"It really depends what position I'm in," he said.
"If I get a good tow and there's an opportunity to overtake, I'm going to take it.
"If there's not, then I'm going to try and hold position.
"I've been racing a long, long time, so it's very rare that I make rash decisions and silly decisions when it comes to those scenarios.
"Also I don't mind those guys [Red Bull] being where they are, because that takes points away from both me and Sebastian so that's OK."
ADVERTISEMENT
Article continues below this ad
Vettel was cautious about his prospects of jumping anyone ahead – despite having a potential tow from three cars – as he is starting from the dirty side of the grid.
"It depends on the start," he said. "We start on the dirty side, and I don't know how much of a disadvantage it is, but it is a long way to Turn 1.
"Usually the problem is you have no place to go. We'll see how other people's starts are, and how ours is relatively, and then we see what happens."
ADVERTISEMENT
Article continues below this ad