Mercedes Explain the "Damage" on Valtteri Bottas' Car During the Portguese Grand Prix
Published 10/29/2020, 11:46 AM EDT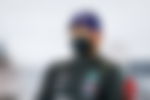 ---
---
In a 2020 Portuguese GP F1 race debrief, Mercedes' Technical Director James Alison answered some questions about the race weekend Valtteri Bottas and Lewis Hamilton. James answered fans' questions from around the social media world on tricky starts, tire choices, and much more.
ADVERTISEMENT
Article continues below this ad
James also talked about the damage sustained by Valtteri Bottas' car that was picked up on the world feed during the race. The observant Formula 1 fans wanted some answers. James explained the car damage, what it was, and whether it had any effect on Valtteri's performance.
He explained, " It was lever panels which are cooling exits on the top of the side pots near the radiator exits." He further added, "It had come loose and it was flapping around a bit on some of the bodywork tapes. It is a pretty small thing and didn't cause him any significant loss of performance."
ADVERTISEMENT
Article continues below this ad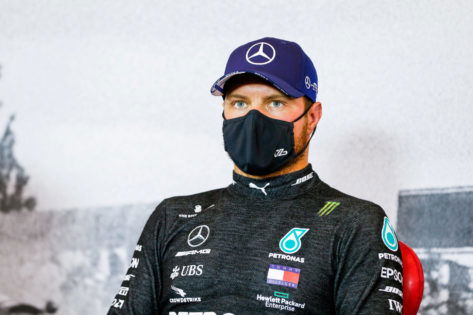 James on Valtteri Bottas being given the same tires as Lewis
Valtteri Bottas mentioned during the race that he wanted the opposite tire strategy to Lewis. He was still given the same tires.
James explained that Mercedes started their race on the Medium, which meant a longer first stint with those tires. He further explained that to get the best out of starting from Medium, they had to opt for a one-stop strategy.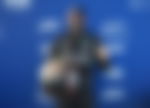 James explained, " The only option for us that we seriously had on the table to manage the one-stop strategy was to go medium and then hard." However, the medium tire went on to support the car quite deep into the race.
This provided an opportunity to finish the race on the soft tires. Initially, the team had expected soft tires to do around 16 laps. However, other teams had done a consistent 20 plus laps with the soft tire.
ADVERTISEMENT
Article continues below this ad
The teams were wrestling with the choice between hard and soft tire. Meanwhile, they noticed that other teams were using hard tires really well. At the moment, Mercedes saw enough evidence that the hard tire was performing better than the soft ones.
James further explained, " So when Lewis came in we chose the hard tires. When Valtteri came in he gave a preference to soft to go opposite of lewis hoping to roll a lucky dice." James then clarified that Valtteri was denied the soft ones. This was because the team believed that he was better protected by hard tires.
Valtteri wanted to take a chance with his tire strategy to take a shot at beating Lewis. He won the opening race of the 2020 season in Austria. However, has only managed to beat Lewis once since then, at Sochi. Whereas, Hamilton has managed to win 8 races already. With 5 races remaining, Valtteri Bottas will certainly be looking to get some more wins under his belt.
ADVERTISEMENT
Article continues below this ad