Mercedes F1 Reveal the Extensive Damage to Lewis Hamilton's Car Caused by Max Verstappen in Mexico
Published 10/30/2019, 10:55 AM EDT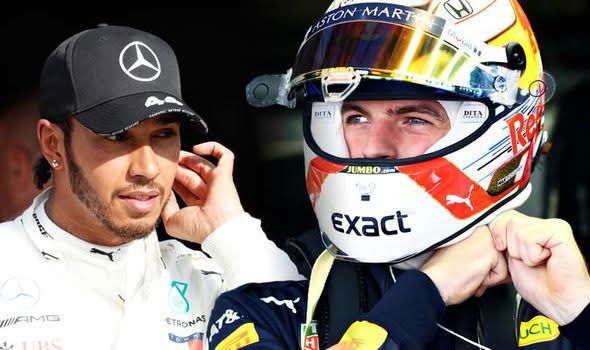 ---
---
During the Mexican Grand Prix 2019, Lewis Hamilton and Max Verstappen got way too close to each other and they collided. While, Verstappen came away worse off, Hamilton did not get away unscathed either. The contact actually cost the Mercedes driver seven seconds across the race, but he persevered to win.
ADVERTISEMENT
Article continues below this ad
When the two collided, Lewis Hamilton lost a chunk of bodywork from the Mercedes W10 car. Luckily, he recovered to run fifth and went on to take his 10th victory of the season. While on the podium, he drew attention to his damaged car while celebrating his win.
Speaking in Mercedes' debrief, technical director James Allison explained the effect that the damage to Hamilton's car had. Apparently, it was estimated that Hamilton's Mercedes lost around 0.1 seconds per lap, adding up to seven seconds in total across the race distance.
ADVERTISEMENT
Article continues below this ad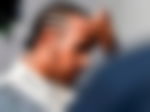 ADVERTISEMENT
Article continues below this ad
"When Lewis and Verstappen tangled at the start there was actually a reasonable amount of damage to Lewis's car in the subsequent collision. If you watch the race footage carefully, you'll just see a strip of bodywork flying up past the camera and that strip of bodywork was a piece of Lewis's floor disappearing from the scene," Allison said.
"That strip of bodywork is a thing we call the wouvre panel and it runs down the outside edge of the floor. There was also a little bit of damage to the front wing endplate and these two things combined to give Lewis a loss of aerodynamic downforce equivalent to about 0.1s per lap."
While he admitted that on the outside, did not seem like a lot of time, but over the course of 70, it can be devastating. By the end of the race Hamiltons' Mercedes was less than two seconds in front of Vettel. So, in other words, those seven seconds were precious.
ADVERTISEMENT
Article continues below this ad
Allison added, "It adds emphasis to the fact this was a very fine, very controlled drive that Lewis put in on Sunday, able to stay ahead of the Ferrari, showing good pace and good consistency despite carrying that damage throughout."