Mercedes Hint at Their Dominance Coming to an End in 2020 With Red Bull's Rise
Published 10/20/2020, 12:05 PM EDT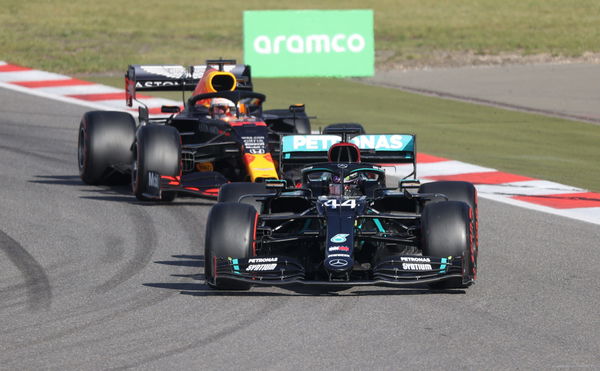 Red Bull is the prime gossip of the hour. The team has a lot going on in their camps with an upgraded RB16 and brilliant strategies cooking. However, the bit that surpasses everything is breathing down the neck of Mercedes. The team built up to this reputation gradually, and now they are ready to fight the Germans on any soil.
ADVERTISEMENT
Article continues below this ad
Andrew Shovlin has his faith in Mercedes' AMG engines. Yet even Shovlin is skeptical about how long the Silver Arrows will hold on to their lead ahead of Red Bull.
"If we see that trend [Red Bull closing in] continue then the remaining races are going to get tougher and it will be harder to try and keep getting the cars on pole on Saturday and winning on a Sunday," commented Shovlin.
ADVERTISEMENT
Article continues below this ad
The Milton Keynes based outfit is the only team troubling the Germans. They know that Max Verstappen was just 0.037 seconds behind Lewis Hamilton and that the Dutchman bagged the fastest lap on Sunday. Therefore, with the new circuits ahead, Red Bull will target the no 1 pedestal on the podium.
"Red Bull are closer to us. In qualifying, Lewis and Max both did their best times in Q2, and if you look at every one's best times, it's very, very close at the front. I think Valtteri just put together a brilliant lap when it actually counted. They've been closing on us over the course of the year," remarked Shovlin.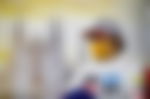 Red Bull benefits from the ban on special modes in Qualifying Rounds
Shovlin elaborated that the restriction imposed by the FIA has helped Red Bull's cause. Restricting teams from using special modes in the Qualifying round bridged the gap between Red Bull and Mercedes. In that context, Max Verstappen always found a way to either separate the AMGs at the starting line or be right behind them.
ADVERTISEMENT
Article continues below this ad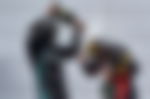 "Definitely the changes in the engine modes to stop the qualifying modes have brought them a step closer. I think they are developing quicker than we are at the moment and we've seen that progressively," concluded Shovlin.
Although the air around Red Bull looks very joyous, they actually have a lot on their plate. From drivers to Power Units, they may have a tough 2021. Yet, this season, things have really shone bright for them and they will aim for the best.
ADVERTISEMENT
Article continues below this ad