Mercedes Hires Psychologists to Help Team
Published 12/14/2018, 1:02 PM EST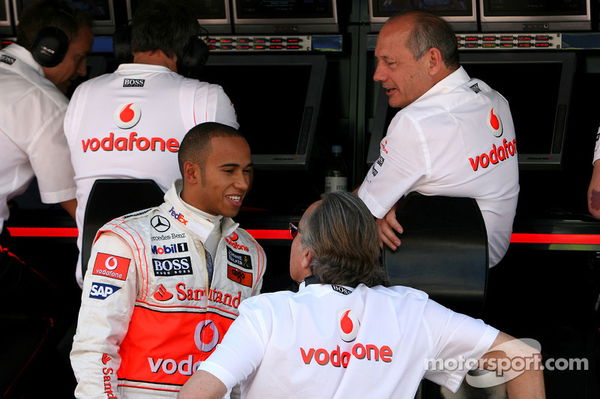 ---
---
In today's bizarre news, Mercedes has chosen psychologists, to implement well-being practices and mental support for its staff and drivers, in its desperate bid to remain at the top of the sport.
ADVERTISEMENT
Article continues below this ad
Although Mercedes grabbed a fifth consecutive double, winning both drivers' and constructors' championships in 2018, it faced a stern test during F1's V6 turbo-hybrid times this season and is now seeking further improvements to stay ahead of Ferrari as well as Red Bull.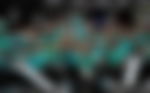 ADVERTISEMENT
Article continues below this ad
Mercedes' boss Toto Wolff, said that sustaining a continued boost in motivation has never been a problem. However, he added that the team could push their limitations to new boundaries to ensure that all its personnel operate at the highest of their potentials.
"I don't think complacency was ever a factor within our team", said Wolff. "Because the group is very motivated and we set objectives together that we are passionate about," he added.
"It is more about how can you maintain those levels of energy", he continued. "Sometimes a level of energy can become unhealthy and that is an area that we are putting a lot of effort into in order to be able to continuously perform at these levels", he explained.
"As an organisation we are looking at the working environment", Wolff continued. He explained the need for hiring psychologists in his team. "We are looking at nutrition, at sleep, at medical support, at sports, and we are looking at giving days off, sending people home, if we feel they are not in a good frame of mind."
ADVERTISEMENT
Article continues below this ad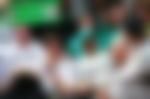 "We are looking at psychologists, at mindfulness at the team. I could speak here for another hour and say what we are doing", said Wolff.
Wolff said it is paramount that Mercedes does not neglect those working behind the curtains. "In a modern advanced organisation like a sports team that is travelling to 21 grands prix every year, you need to be aware that the humans are your key resource," pointed out Wolff, emphasizing the importance of team work in any F1 team. "It is not about the one that talks [to the media] and speaks to the car, or the one that sits in the car. It is the 1800 that sit in the background and have to perform every single day and have to be better than the opposite number in the other team", he said. "We have to look after them and us."
ADVERTISEMENT
Article continues below this ad
Wolff also said that the bifurcation and division of work into small roles and parts has helped increase the efficacy of the Mercedes team. "We are trying to really act not like a group of five years old who play football where everybody runs behind the ball, we are trying to let the ball run," said the Mercedes boss. He also mentioned the rivals, saying that he had to set them as a reference point to set their standards. "All of us within their area of expertise are trying to do a better job than their opposite number at Ferrari, or McLaren, or Williams or wherever it is", he said. "This is what I am benchmarking myself against and against my own expectation", he added.
"Obviously you set your sights on what is happening next year- how can I improve? Where do I want to be better? And that transcends into my whole life, whether it is my private life or my business life."