Mercedes Reveal How they Tricked Sebastian Vettel in Baku
Published 05/02/2019, 4:53 AM EDT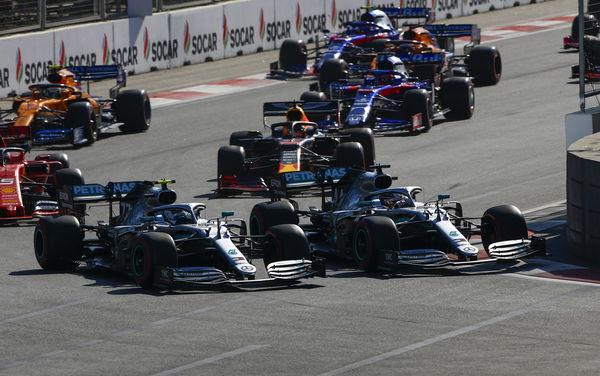 ---
---
During the Azerbaijan GP, the Mercedes team unveiled a clever tactic that set the tone for the rest of the weekend. While Mercedes reaped all the rewards, Ferrari were floundering and absolutely lost. Recently, Mercedes strategist, James Vowles opened up on the team's strategy to outwit Ferrari's Sebastian Vettel into running without the tow.
ADVERTISEMENT
Article continues below this ad
He said, "In qualifying the effect of the tow is very significant. In Baku this effect is very extreme."
"It's around about four tenths of a second] in Baku, so a significant amount that you can or cannot be on pole as a result of it."
ADVERTISEMENT
Article continues below this ad
"Over the last few races you've seen almost a Mexican standoff in the pit lane, everyone has their engine fired up and everyone's looking at each other but who's going to go out first?"
"In Shanghai you saw that we left very late and other cars weren't able to do their lap because they were so keen on getting the tow that the flag came before they started their lap."
He admitted that they did not want to repeat the same mistake that they did in China. So Mercedes sent both cars out early and then do a practice start. He knew that if they were at the head of the queue, they would be vulnerable as the effect of the slipstream was so powerful.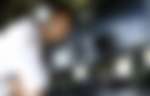 Vowles continued, "This is taking enormous risks and indeed we only crossed the line several seconds before the flag as a result of this.
"But in this situation it worked. We pulled over to the left-hand side, other cars came past, Vettel led the pack and didn't have a tow on this particular occasion, allowing our cars to get in a nice position behind competitors and benefit from both a tow and good track position."
ADVERTISEMENT
Article continues below this ad
"This sort of plan doesn't go without quite a bit of discussion beforehand. Especially with the drivers to make sure they understand, accept and agree [with] the plan.
"For them, it's very difficult. You're asking them to break up what is the normal routine of going out for Qualifying 3 – a very high pressure situation – and doing something different.
"They understood exactly what was required of them and they did a fantastic job."
ADVERTISEMENT
Article continues below this ad