Mercedes will be firm with drivers after clash
Published 10/26/2015, 1:21 PM EDT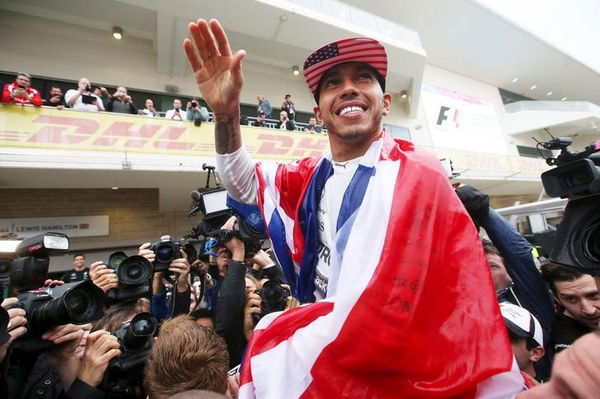 ---
---
By Alan Baldwin
ADVERTISEMENT
Article continues below this ad
AUSTIN, Texas (Reuters) – Mercedes will take a firm line with Lewis Hamilton and Nico Rosberg to make sure their clash at the U.S. Grand Prix has no repercussions for the team, says motorsports director Toto Wolff.
The race saw the two bang wheels at the first corner on Sunday, with Rosberg pushed down to fourth as Hamilton seized the lead.
ADVERTISEMENT
Article continues below this ad
The German later retook the lead but a late error gifted Hamilton victory and his third Formula One world championship.
When Hamilton tossed Rosberg a cap for the podium before the ceremonies, his team mate petulantly threw it back.
Wolff said Mercedes were mindful of last year's flashpoints between the drivers and particularly the Belgian Grand Prix where they also collided.
"It is a crucial moment now to make sure today's race and this incident don't release consequences within the team and splitting the two sides of the garage," he told reporters.
"If we don't take any action it has the potential (to be like Spa)."
Wolff said Mercedes would celebrate their success and allow a couple of days for emotions to cool. They would then discuss what happened.
"I think we have some experience and we just need to have a calm approach and a firm approach of how we would like them to compete," he added.
Hamilton and Rosberg have been friends and rivals since their karting days but went through a glacial phase last year when the title battle went down to the wire.
They mended fences and there have been fewer flare-ups since, with Hamilton leading this year's championship all the way, but the rivalry remains fierce.
ADVERTISEMENT
Article continues below this ad
"They are enemies in the same team and it is clear that we cannot expect him (Rosberg) to cheer up in such a situation," said Wolff.
Rosberg, unsmiling and unresponsive on the podium, told reporters that what Hamilton had done at the start was "not good" but the Briton defended himself.
"I didn't try and push him out, it wasn't intentional," he said. "I don't feel like I was aggressive. At the end of the day I was on the inside so it was actually my line.
ADVERTISEMENT
Article continues below this ad
"Growing up, as a family, we never had anything handed to us. We always had to grab with both hands and push for it. I was going to take him anyway. Somehow I was going to get past him in those (last) 10 laps."
(Editing by Tony Jimenez)