Merkel to attend as shaken Germany play Netherlands
Published 11/15/2015, 1:39 PM EST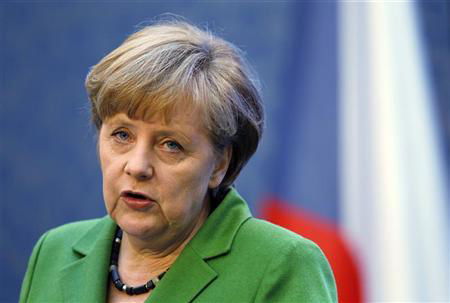 ---
---
BERLIN (Reuters) – German Chancellor Angela Merkel will attend their friendly against the Netherlands on Tuesday, which will go ahead as planned, despite the team still being shaken by the deadly attacks in Paris.
ADVERTISEMENT
Article continues below this ad
A government spokesman said Merkel would be in the stadium for the match in Hanover along with Interior Minister Thomas de Maiziere.
The world champions were playing France in Paris on Friday as a wave of attacks was unleashed across the city, killing 129 people.
ADVERTISEMENT
Article continues below this ad
The German Football Association (DFB)'s Interim President Reinhard Rauball said the team wanted to send a signal that they would not "be intimidated by terror".
"For the team to play against the Dutch only a few days after the terrible experiences in Paris is a necessary signal," Rauball said in a statement, following a meeting to decide whether the game would go ahead.
The Germany players and staff had spent Friday night holed up inside the stadium before leaving straight for the airport on Saturday morning.
ADVERTISEMENT
Article continues below this ad
"The entire team, players coaches and staff are still shocked," team manager Oliver Bierhoff said in the DFB statement. "But we all know how important it is to send a signal as a national team in favour of our values and culture."
Lower Saxony Minister for Sport Boris Pistorius said every precaution would be taken by security staff to ensure it was a peaceful event where families, who bought tickets weeks ago, could feel comfortable.
"I welcome the decision by the DFB to play the game after discussions with Lower Saxony security officials. There are no reasons that would force us to cancel the game," Pistorius said in a statement.
ADVERTISEMENT
Article continues below this ad
"We also want to send a signal that these cowardly terrorists cannot run our lives."
(Reporting by Karolos Grohmann, Additional reporting by Thorsten Severin and Michael Nienaber; editing by Toby Davis)