Mesut Özil Signed by Arsenal For A Whooping £42.5 Million…
Published 09/16/2014, 3:07 PM EDT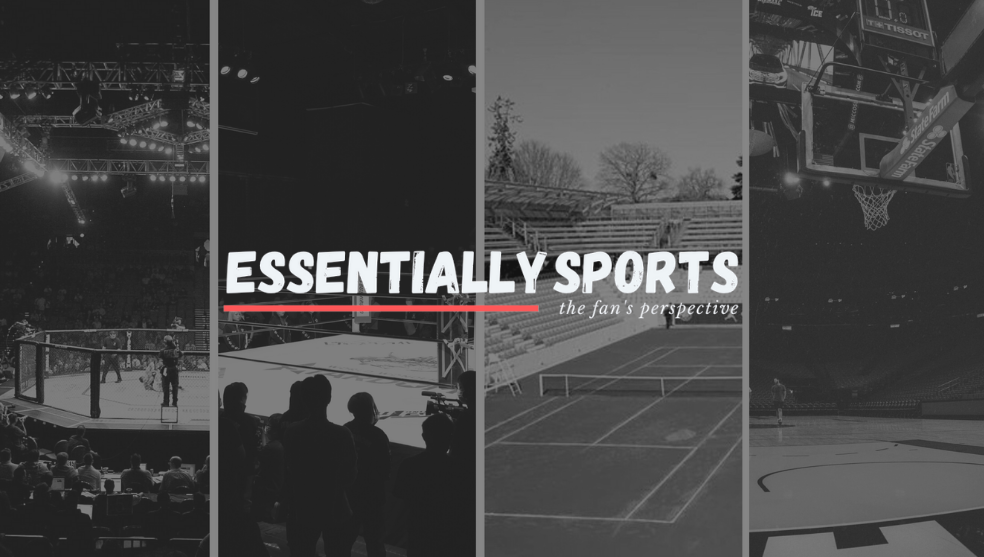 ---
---
Mesut Özil
"Here to show the world"
ADVERTISEMENT
Article continues below this ad
It's perhaps a bit unwise to ask Arsenal fans to be patient with anything given the frustrating run of nine years without a single piece of silverware to boast about.
After going so long without much cheer and having to sit through transfer window after transfer window while Arsene Wenger failed to spend the hundreds of millions he reportedly has in his transfer kitty, it's no wonder Arsenal fans are becoming more and more impatient with anything that keeps them waiting.
ADVERTISEMENT
Article continues below this ad
The silence broke when Arsenal Signed Mesut Özil for a reported £42.5m fee in the final hours of the deadline day.
His arrival signaled a daring change in manager Arsène Wenger's approach to the transfer-window. Previously known for excessive caution in signing new players, Wenger's signing of Özil for a sum of some £42.5m nearly tripled the manager's previous transfer-fee record paid out for Andrei Arshavin. After a series of seasons marked by high-profile departures and a mixture of mid-level signings, Özil's arrival, not only bought a new financial approach but also more of a incisive, aggressive style.
Of course, the early days seemed to stumble from the early moments of promise. After registering three goals and four assists in his first seven appearances for the club, Özil added a solitary assist over his next eight appearances. Another flurry of two goals and four assists in six appearances assuaged fears within the club but did nothing to dissaude tabloid-media from branding the player "Ö-verrated", a label that stuck and stung all the more when Özil could only add two assists to his total over the next thirteen matches. His inaugural season may have hit its nadir in an 0-2 loss to Bayern Munich in the first round of the Champions League knockout-round when his tame penalty-kick was saved, denying the club a chance to seize an early lead. How wrong they were. After resting the following match, Özil chastened his critics with two assists. He never looked back, assisting in five of Arsenal's last ten games of the season while adding three more goals.
Numbers, of course, can only tell the story, especially for a player who was just as good at unlocking a defense with an intelligent run to pull defenders out of position as he was at placing a pass where only a teammate could get to it. Later scrutiny would frequently reveal a broader view, that Özil, seeing that he was man-marked and drawing attention from a more zonal-defender, would drift away from the action to test the defenders' reactions. In many cases, both defenders would follow him. Over time, this tactic became just as much a trademark as Özil's well-placed passes, but so good was he at both that it mattered little how much managers yelled to their players to stay in position.
Between the deft touch of his left foot, his ethereal running style, and his all-seeing vision, Özil was the creative hub of Arsenal's attack for a decade, thrilling fans to each sublime pass, each vital run, each chance created. By the time that he decided that his time with the club was up, he had all but redefined the assist as a statistic. His average of an assist every 3 games sets a new benchmark, although only Ryan Giggs tallied more assists in the Premier league, he did so by playing more than 250 games more than Özil.
But is it right to expect Ozil to be at his very best for every game? Admittedly, he earned his reputation during his time at Real Madrid where he was playing alongside the likes of Cristiano Ronaldo, Karim Benzema and Luka Modric. So it isn't just the need to adapt to a new pace and style of football in the Premier League, but also to a side where he's arguably the big fish for once, rather than the small one.
Given his huge price tag and the fact he's Arsenal's record signing, you can forgive him for feeling a little under pressure to deliver exactly what Arsenal want.
Of course, it would be wrong to suggest Ozil could go on to reach similar heights like Thierry and Dennis. It's too early to even predict how his Arsenal career will turn out, although it's also too early for the criticism that has come his way.
It may have been to tell in those early days that Özil would emerge at the other end of his time with Arsenal in such rare form. Even his defenders wondered if he was overrated, if he was worth the transfer-fee, if he could adjust to rigors of life in the PL. Ten years later, it seems, Özil answered their doubts well enough to join the pantheon of club legends.
"I am only one, but still I am one. I cannot do everything, but still I can do something; and because I cannot do everything, I will not refuse to do something that I can do."
ADVERTISEMENT
Article continues below this ad
Dedicated to Mesut Özil
World's best playmaker.
He's going through a rough patch now and all he needs is support!
Mesut Özil
#AFC
ADVERTISEMENT
Article continues below this ad
Total Arsenal.