"Michael Jordan of Tennis": Nick Kyrgios Opens Up on Roger Federer's Impact
Published 11/14/2021, 3:00 PM EST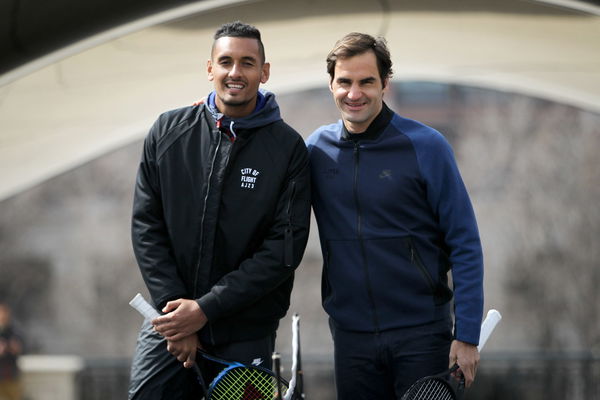 Swiss tennis star Roger Federer has been one of the greatest ambassadors in sporting history. The manner in which he has commanded the tennis courts has been second to none. Even beyond the courts, Federer's impact on the game is unmatched. He's the biggest 'star' of tennis and has motivated a number of youngsters to develop a liking for the game. 
Recently, Roger Federer was praised by Australian tennis professional Nick Kyrgios. The Swiss ace is one of the biggest assets for tennis and the 26-year-old Australian player reflected on what will happen when the Swiss maestro retires from the game. 
ADVERTISEMENT
Article continues below this ad
"He's done the most to move the sport" Kyrgios on Roger Federer 
Kyrgios mentioned that Roger to tennis is what Michael Jordan was to basketball. The former basketball star was a player who put basketball on the world map. Similarly, Federer has done the same for tennis according to the Australian. He even revealed that had it not been for Roger's existence, fans would not have the emergence of players like Djokovic or Nadal. 
The former Wimbledon quarterfinalist stated, "Federer for me is like the Michael Jordan of tennis. I think what he's done for the sport in general with fans. Kids mostly look up to Federer if they had to choose out of those three. I think just as a whole, he's done the most to move the sport."
ADVERTISEMENT
Article continues below this ad
Kyrgios also talked about the impact that Federer's retirement would have on the future of tennis, "I think when he retires it's going to be the biggest hit to it. Sponsorships, everything and I think without Federer there's no Djokovic, there's no Nadal. Like those two guys are chasing him. They were the motivation."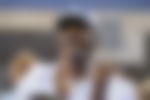 Coming to tennis, Federer ended his season after Wimbledon and his since undergone another knee surgery. All eyes will be on him when he returns to competing at the highest level for the top titles.
ADVERTISEMENT
Article continues below this ad
Do you agree with what Nick said about Federer's impact on the sport? Let us know in the comments. 
Watch this story: The Journey of Roger Federer to the Elite Billionaire's Club