Michael Jordan's Aide Offers a Glimpse of Kobe Bryant's Goofy Relationship With the NBA Legend
Published 01/26/2021, 4:09 PM EST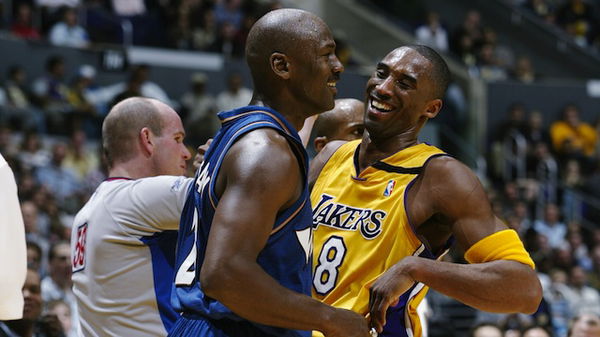 ---
---
For ardent fans of the NBA, the relationship between Michael Jordan and Kobe Bryant was as strong as a brick wall. MJ was in the last leg of his career when young Kobe was only starting out as a player. The two formed a close bond over their mutual love of the game.
ADVERTISEMENT
Article continues below this ad
But both of them were also quite competitive. Analyst Michael Wilbon was close to Jordan and witnessed this relationship blossom first hand. Wilbon worked for the Washington Post when Black Jesus was with the Wizards.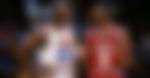 Aside from their competitive drives, they were also notorious trash-talkers. After one of his trademark performances, Kobe would pull Wilson aside and have a hearty exchange with him regarding MJ.
ADVERTISEMENT
Article continues below this ad
"People just didn't understand the kind of relationship they had. I got a glimpse of that as some of that played out here in Washington when Michael was with the Wizards as both an executive and a player," said Wilbon on Get Up.
"Kobe would often just drift over when he saw me and I'd get an elbow in the ribs and he would lean over when nobody else could hear and just say, 'How would the old man have done tonight? How would your boy have done tonight?'… It was so funny it would happen periodically."
Kobe Bryant revered Michael Jordan
The Black Mamba had grown up watching the exploits of Jordan with the Chicago Bulls in the NBA. Naturally, he adored, admired, and respected his idol. He would seek MJ's advice on the court even as the game was going on.
ADVERTISEMENT
Article continues below this ad
As Michael Wilbon puts it, this was borne out of Kobe's idol worship, "Kobe had such fun with it and there was such a reverence, not just a friendship but a reverence for his basketball idol."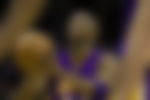 The Los Angeles Lakers' greatest ever player may be no more, but his legacy lives on. He is etched in the folklore of the NBA. And like his hero, Michael Jordan, his ability to give 105% time every time on the court will continue to inspire the next generation.
ADVERTISEMENT
Article continues below this ad