Michael Reeves Shares an Adorable Moment With Lilypichu Following a Loss During the OfflineTV Valorant Charity Tournament
Published 04/18/2021, 1:57 PM EDT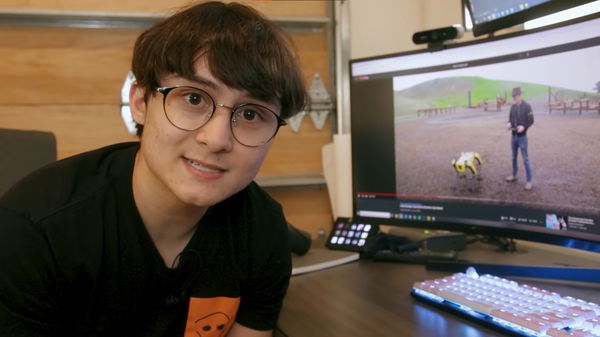 ---
---
Everyone knows the cute relationship that OfflineTV members Lilypichu and Michael Reeves have. They are one of the most adorable couples in the streaming industry currently, and stans of the group love them to death. Fans have seen a lot of endearing moments between them before and after they started dating in February 2020. Recently, Lilypichu consoled her boyfriend after he lost twice during the OfflineTV Charity Valorant Tournament, and fans couldn't stop smiling after seeing it.
ADVERTISEMENT
Article continues below this ad
ADVERTISEMENT
Article continues below this ad
Lilypichu interviews Michael Reeves following losses
Following his losses in the tournament, Lilypichu entered Michael's room to take a post-match interview. Using a Tabasco sauce bottle as a microphone, she asked him various questions such as his feelings about losing twice in the same day. He replied with a statement that his team might have lost in kills and deaths, but they won in the enjoyment of the game.
"My team won in fun, not in kills and rounds, but we won in fun, we won in enjoyment of the game."
Reeves was also disappointed about Lily ruining a cool clip of him in the game after she killed him when they faced each other. But he backtracked on that statement by saying that he felt alright because it provided her happiness. Along with that, he revealed to everyone that he finds Tabasco gross and disgusting.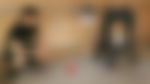 Michael and Lily hug each other live on stream sending fans into a tizzy
ADVERTISEMENT
Article continues below this ad
While they were chatting, Lily also asked him about their plans to play the very popular Co-op game, It Takes Two. Michael replied that they will try it someday, even though he had told her that they will play it next week. Following this conversation, both of them hugged each other, even though it started out awkward with Reeves' glasses falling out. But even then, this embrace would probably melt the hearts of all their stans who watch them religiously.
But Michael wasn't done with the hug after holding her for a long time. He continued by somehow carrying her up and then walked outside the room together. It was hilarious to see Lily wriggle in pain, as she pleaded with him to drop her down. Eventually he dropped her, but he still dragged her outside the room. Moments like these cement their position as one of the best couples in the streaming industry currently.
ADVERTISEMENT
Article continues below this ad