Mick Schumacher Avenges Father By Beating Vettel in Race of Champions
Published 01/21/2019, 3:30 AM EST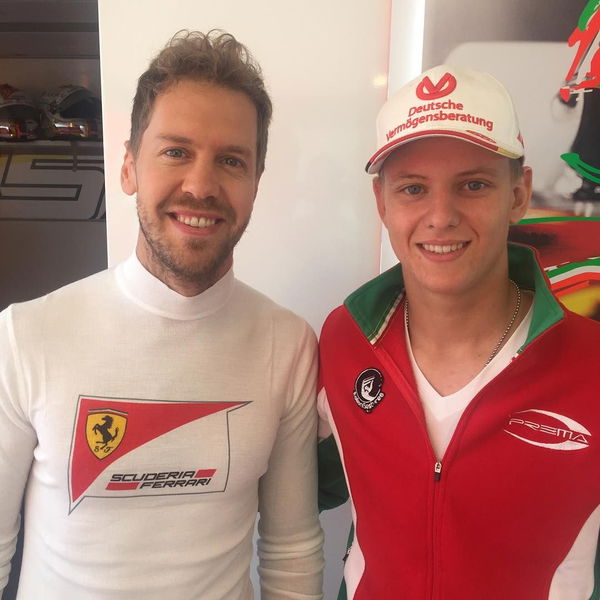 The student became the master when Mick Schumacher defeated Sebastian Vettel in a head-to-head during the Race of Champions.
ADVERTISEMENT
Article continues below this ad
Many years ago, Vettel was the young, up-and-coming driver at the Race of Champions learning from Michael Schumacher. This year, Vettel was the one passing on his knowledge to Mick in a poignant turn of events. As Team Germany, the duo couldn't quite take victory in the Nations Cup, being beaten the Team Nordic drivers of Johan Kristoffersson and Tom Kristensen.
There was no teamwork during Sunday's individual contest, however, and the two drivers were drawn against each other in the same group, making for a tasty contest. However, despite his years of experience and success in the event, Vettel lost out to the rookie Schumacher.
ADVERTISEMENT
Article continues below this ad
The result ultimately meant that Vettel surprisingly dropped out of the competition. Schumacher went through, only to be knocked out by Esteban Gutierrez, while the whole competition was unexpectedly won by Mexican rally driver, Benito Guerra.
ADVERTISEMENT
Article continues below this ad
Interestingly, back when Michael Schumacher competed against Vettel, the younger German defeated him. So in more ways than one, many saw it as Mick avenging his father's defeat. It's true what they say, what goes around, comes around.
Now, Sebastian Vettel is looking forward to the upcoming 2019 season and a new challenge. However the German 4-time world champion knows that he will have his hands full with Charles LeClerc. Meanwhile, Schumacher will be racing in Formula 2 and will hope to impress the F1 teams and hopefully speed up the process of getting into Formula One.
ADVERTISEMENT
Article continues below this ad
With Schumacher joining the Ferrari Driver Academy, how long before we see these two racing against each other on an F1 grid? Also, it was interesting to note that Vettel said that Mick could take his place. So does that mean that Vettel could hang up his boots?