Mick Schumacher Will Have 'a Little Bit of Extra Motivation' From Michael's 'Tragic' Incident: Ex-F1 Champion
Published 12/03/2020, 2:13 AM EST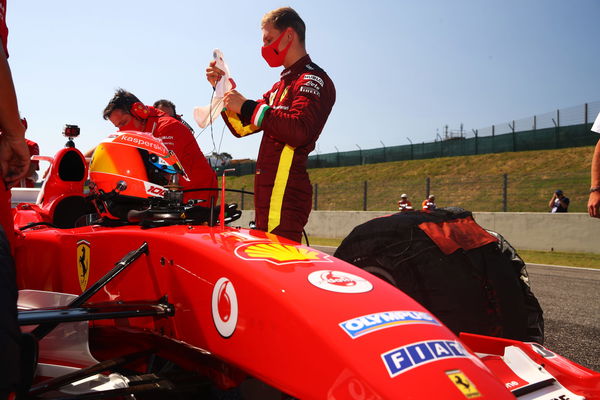 ---
---
Mick Schumacher is joining Haas F1 next season. The team announced the news on Wednesday, and he will join Nikita Mazepin as his teammate. Haas is playing a gamble with two inexperienced drivers. Hopefully, the team will end their poor run of races beginning next season.
ADVERTISEMENT
Article continues below this ad
Mick Schumacher's father, Michael Schumacher, has one of the most successful legacies in Formula 1. Damon hill believes that living up to the family name can be a blessing and a curse at the same time.
When Mick Schumacher was only 14, his father was injured in an unfortunate skiing incident. Hill, having gone through his own loss as a kid, believes that the incident has given Schumacher a greater sense of purpose.
ADVERTISEMENT
Article continues below this ad
"It really is tragic what happened to Michael," he said. "Mick has experienced something in his life which has been very tough to bear, and I am sure it is a little bit of extra motivation that he will have."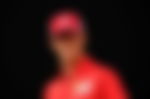 Mick Schumacher could feel under pressure of father's legacy
Damon Hill was in a similar circumstance as his father won two world championships during his time in Formula 1. When he decided to race, his background was not easy to look over.
He said, "There is a sense that some people don't want you to have a go. I felt like some people felt: 'Why is he doing this? He is never going to be as good as his dad.'"
ADVERTISEMENT
Article continues below this ad
"It does not necessarily follow that because your dad was a world champion that you will be any good, but that should not prevent you from a having a go. You should be able to have a go if you merit it, and F1 will find a way to see if you merit it," he further added.
The outcome is simple. If he performs well, there won't be any problem. On the other hand, if he cannot perform, it could lead to a lot of criticism.
It is safe to assume that Mick Schumacher will feel a bit of pressure coming next season. He has already proved his racing skills in Formula 2, but Formula 1 racing is of a different level. It will be interesting to see how Mick's Formula 1 career pans out. If he stays true to the family name, race wins may not be that far ahead.
ADVERTISEMENT
Article continues below this ad